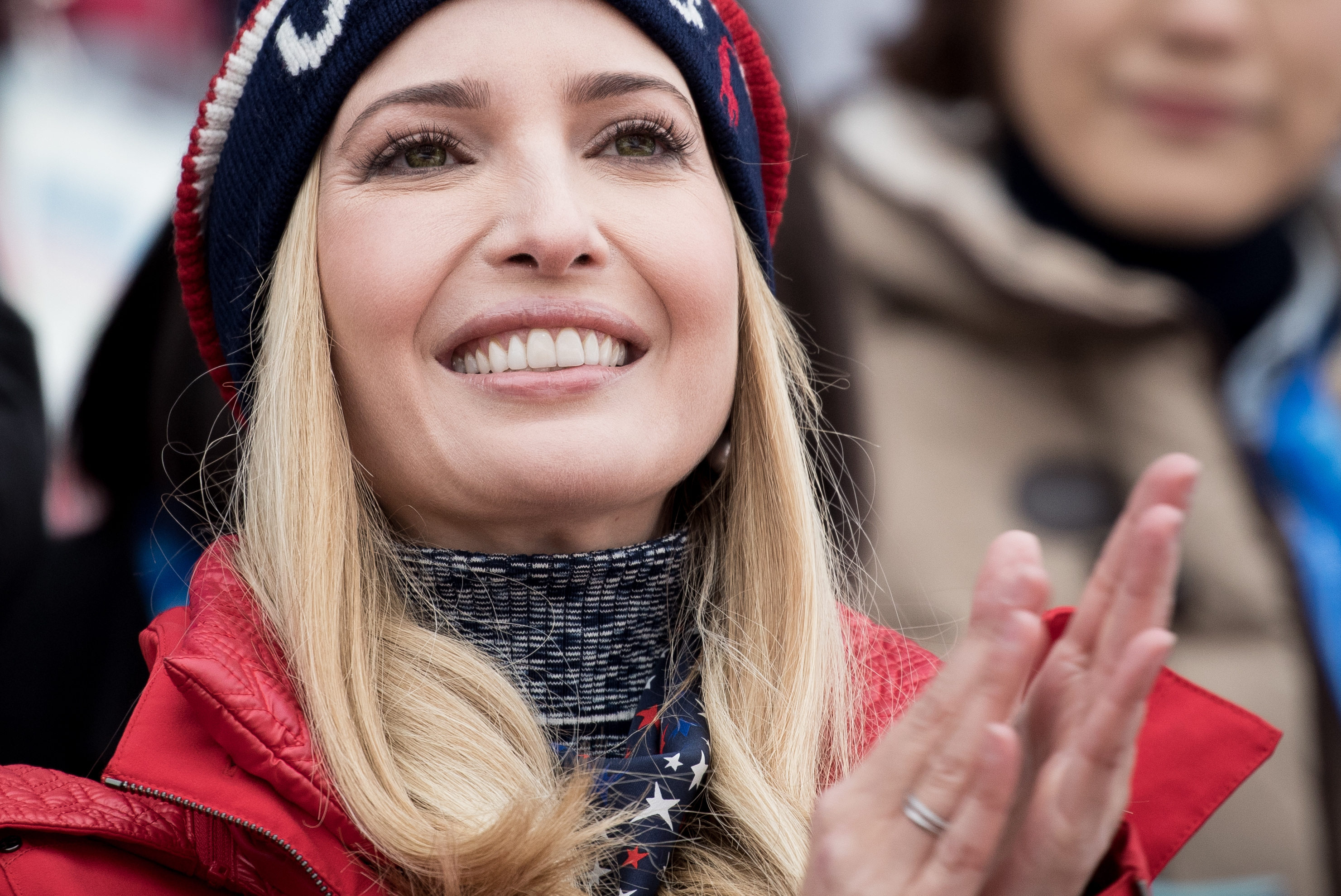 Ivanka Trump's clothing manufacturing company will be exempt from new proposed tariffs against China.
President Donald Trump announced the first round of tariffs against Chinese steel and aluminum industries on March 1. In response, China announced its first round of tariffs against 120 American products–including many consumer products–at the beginning of April. Each round of tariffs was worth an estimated $50 billion.
Trump eventually responded in turn–by announcing widespread tariffs against various Chinese industries. One Chinese industry that is notably not subject to those new U.S. tariffs, however, is the clothing manufacturing industry. According to a Tuesday report in the Washington Post:
In compiling the list, U.S. officials used algorithms to identify products that benefited from China's state-directed campaign of technology acquisition while eliminating those whose inclusion would disrupt the U.S. economy. The list was drafted to achieve "the lowest consumer impact," according to Robert E. Lighthizer, the U.S. trade representative. So, clothing and toys were excluded.
Many of the products branded by Ivanka Trump's fashion and clothing line are manufactured in China. And China recently approved three new trademarks for Ivanka Trump's brand there–on the same day she dined with Chinese President Xi Jinping in her official capacity as White House advisor.
Exempting clothing from the new round of U.S. tariffs therefore stands to immensely benefit the value of Ivanka Trump's personal brand. Meanwhile, domestic clothing manufacturers have cried foul.
In a statement reacting to the tariffs and Trump's noteworthy exemption for Chinese-produced clothing, Rick Helfenbein, chief executive of industry group the American Apparel & Footwear Association said, "This would directly raise costs on domestic manufacturers and impact our ability to grow Made in USA."
Law&Crime reached out to Ivanka Trump's press office for comment, but no response was forthcoming at the time of publication.
[image via Andreas Rentz/Getty Images]
Follow Colin Kalmbacher on Twitter: @colinkalmbacher
Have a tip we should know? [email protected]