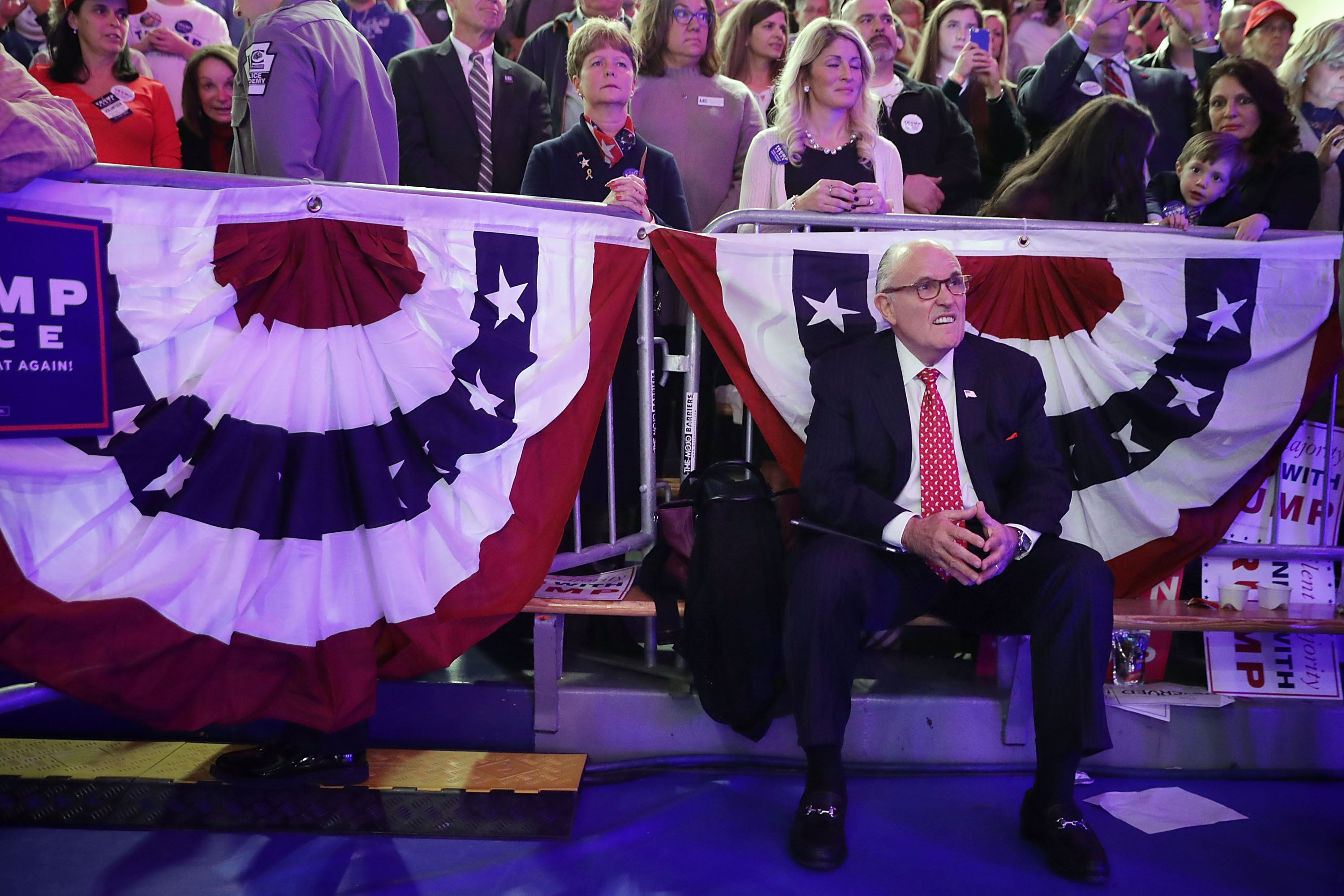 President Donald Trump's personal attorney Rudy Giuliani doesn't seem to understand the extent of special counsel Robert Mueller's multi-pronged investigation, according to a former assistant U.S. attorney (AUSA).
On Friday, Giuliani told the Associated Press he thinks Mueller isn't planning on calling Jared Kushner or Trump's adult biological children for interviews or as witnesses. He said, "Our understanding is that he's pretty much finished. As far as we know, we're basically the last witness."
Law&Crime reserves agnosticism on what exactly Rudy "Maybe a Couple of Weeks" Giuliani may or may not know here. But others aren't so hamstrung by the apparent dictates of journalistic objectivity. Daniel S. Goldman, a former AUSA with the Southern District of New York (SDNY), noted Giuliani's apparent confusion late afternoon Friday. In a tweet sent at 4:41 p.m., Goldman said:
I don't think Rudy understands the distinction between the obstruction investigation and the Russia investigation. If Mueller in fact does not want to interview Jared, that is a bad sign for Jared re Russia. Mueller is not doling out favors to Trump vis a vis his kids.
Mueller's Russiagate investigation is indeed a series of smaller probes operating out of the auspices of the office of special counsel. Per a Wired article from February of this year:
We speak about the "Mueller probe" as a single entity, but it's important to understand that there are no fewer than five (known) separate investigations under the broad umbrella of the special counsel's office—some threads of these investigations may overlap or intersect, some may be completely free-standing, and some potential targets may be part of multiple threads. But it's important to understand the different "buckets" of Mueller's probe.
Goldman's contention appears to be that Kushner himself may be a target in the Russia-centric "bucket" of Mueller's ongoing investigation. In that case, he wouldn't need to interview Kushner at all.
Law&Crime reached out to Goldman for further comment but no response was forthcoming at the time of publication.
[image via Chip Somodevilla/Getty Images]
Follow Colin Kalmbacher on Twitter: @colinkalmbacher
Have a tip we should know? [email protected]