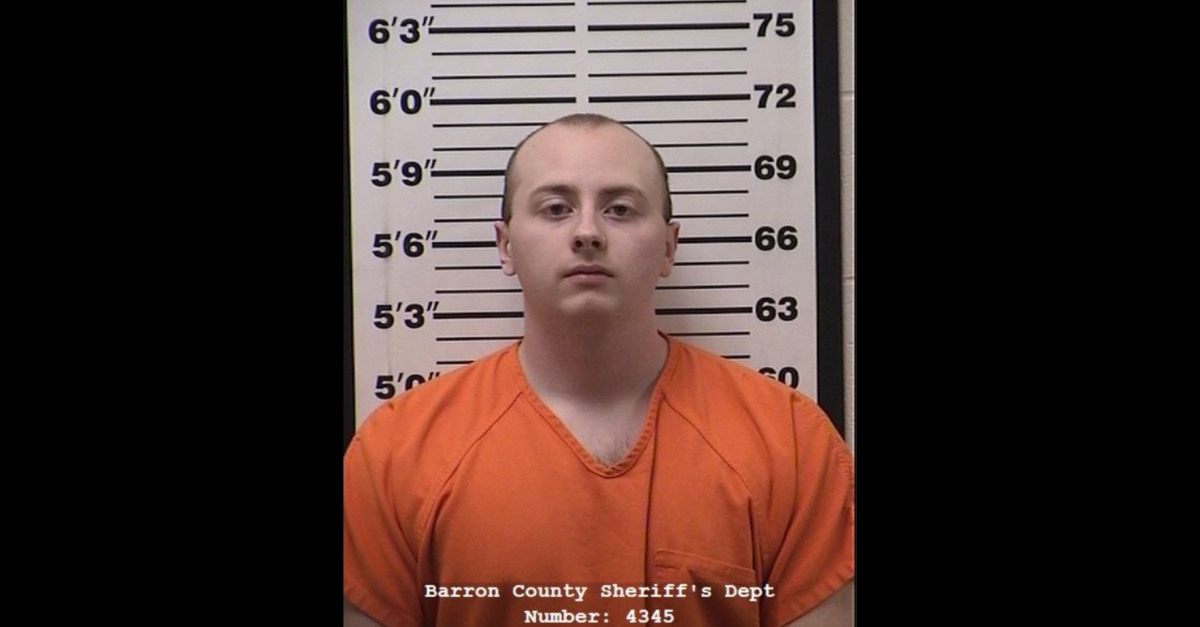 A defense attorney for 21-year-old accused kidnapper and murderer Jake Thomas Patterson has come out and admitted that his client is in pretty deep trouble.
Patterson, months after he allegedly shot and killed Jayme Closs's parents before kidnapping her and hiding her under a bed in a remote Wisconsin cabin, has put his defense attorneys in a tough spot.
Times are apparently so tough for the defense that they are openly acknowledging that Patterson's "very thorough confession" is problematic.  Police have already published details of Patterson's extensive "confession."
Charlie Glynn and Richard Jones are currently listed as Patterson's public defenders. The Associated Press reported Glynn's comments on the situation earlier Wednesday.
Glynn acknowledged that the police documented  "a very thorough confession." Some immediately poked fun at the AP headline ("Kidnap suspect's lawyers: Confession problematic for defense"), but it is basically what Glynn said.
"Yes, it looks like you start out behind the eight ball a little bit," Glynn said.
Terry Sullivan, who prosecuted serial killer John Wayne Gacy, was also quoted in the AP story. Sullivan took issue with the prosecution's publishing of this much evidence this soon. Sullivan wondered how Patterson could be given a fair trial.
"I'm befuddled as to why they would release this amount of their evidence. It doesn't take a lot to hold a defendant, especially on a case like this. This guy certainly doesn't deserve any sympathy but, under our laws and our constitution, he at least deserves a fair trial," he said. "How do you get one if all the jurors have read this?"
According to Detective Jeff Nelson with the Barron County Sheriff's Department, Patterson confessed to the crimes of kidnapping and murder. Nelson said Patterson recalled how one morning he was driving behind a school bus and saw Closs get on. According to Nelson, Patterson allegedly said that when he saw Closs, "he knew that was the girl he was going to take." About a week or a week and a half before he allegedly took Closs and killed her parents, Patterson twice went to their home, but the first time there were too many cars around, and the second time he saw lights on and people walking around in the home, so he didn't do anything, the complaint said.
Michael Bogenschneider, a neighbor of Patterson's mother Deborah Frey, told the New York Post that Frey is "totally distraught" over the recent news.
"It's going to take a while for her to deal," he said. Other details in the Post report were that Frey recently remarried two months ago and that Patterson worked at Saputo Cheese Factory for just two days before he stopped showing up and allegedly kidnapped Closs.
People associated with the cheese factory said that there wasn't much to notice about Patterson's behavior because he worked at the business for such a short period of time.
Patterson is facing a total of four felony charges. They include kidnapping, armed burglary, and two counts of first-degree intentional homicide.
[Image via Barron County Jail]
Have a tip we should know? [email protected]