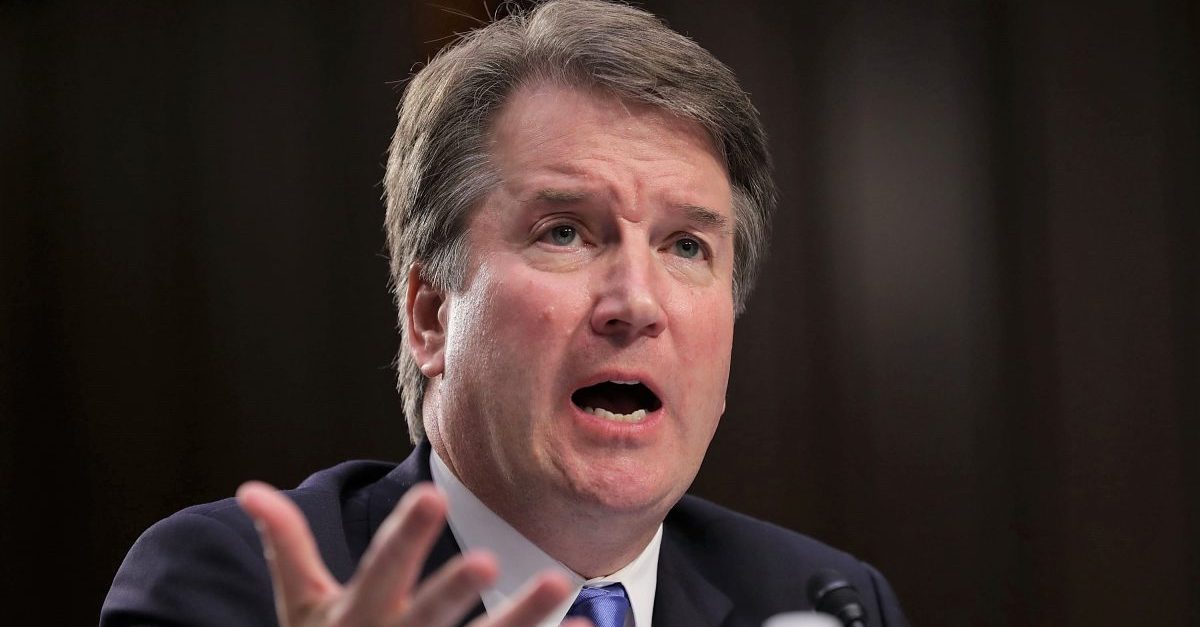 New Supreme Court Justice Brett Kavanaugh isn't just serving on the Highest Court in the Land, he's also back on the basketball court as a coach of his youngest daughter's team. "Coach K" led the squad to the finals of a tournament over the Thanksgiving weekend. You might already know this, thanks to a Washington Post article that was placed under an eye-popping category.
The Post's article about the justice who faced allegations of sexual misconduct was listed under Public Safety. They got called out for it pretty quickly by Twitter users and publications like The Daily Wire and The Hill.
Umm, why did the Washington Post categorize a story about Justice Brett Kavanaugh coaching girls basketball in the "Public Safety" section? pic.twitter.com/wOcVCItwxC

— Ellen L. Carmichael (@ellencarmichael) November 28, 2018
WHAT BIAS? Washington Post Puts Story About Kavanaugh Coaching Basketball Under 'Public Safety' Tag | @AsheSchow https://t.co/wuDskrsnft pic.twitter.com/1RfvaTYuZk

— The Daily Wire (@realDailyWire) November 28, 2018
By late Wednesday morning, however, the Public Safety tag was gone from the article itself, replaced with Local. The URL, however, reflects categorizations under both local and public safety. The article doesn't include any editor's note about the change, or any other reference to the previous category.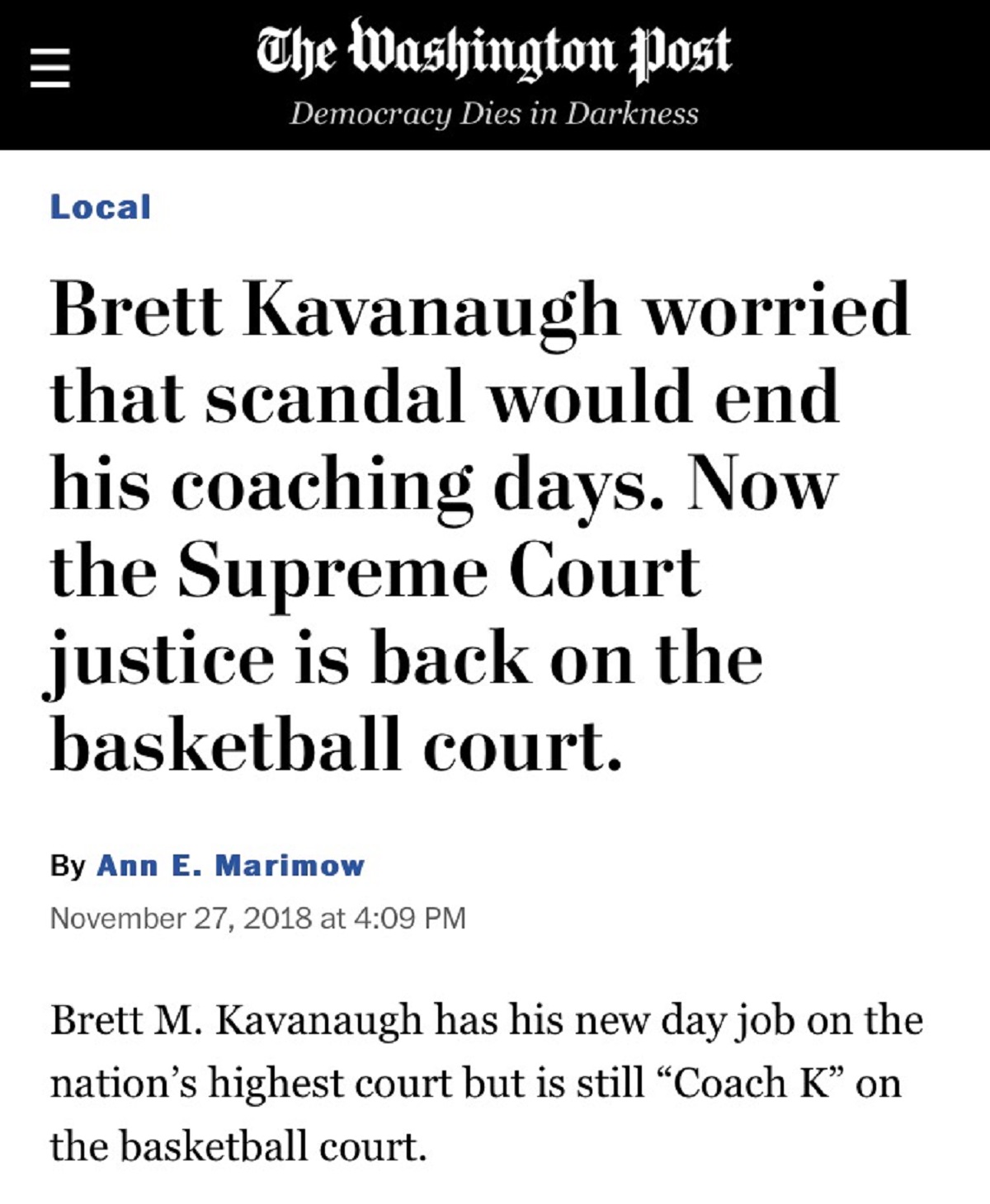 The Post explained the categorization on an automated process, and said they adjusted once they noticed the issue.
"Legal affairs stories written by that author automatically default to the public safety category," they said in a statement to Law&Crime. "Obviously, this one shouldn't have been there and once we caught the error we corrected it."
Kavanaugh's coaching history came up during his Supreme Court confirmation hearing, and he expressed concern over his ability to continue in that role following allegations brought by women include Dr. Christine Blasey Ford. Ford accused Kavanaugh of groping and attempting to sexually assault her at a party when they were both teens in the early 1980s. Deborah Ramirez also accused Kavanaugh of exposing himself to her at a college party. Kavanaugh vehemently denied the allegations, and after a brief FBI investigation, a majority of the Senate voted to confirm Kavanaugh, almost entirely along party lines.
Note: This article has been updated with a response from the Washington Post.
[Image via Chip Somodevilla/Getty Images]
Have a tip we should know? [email protected]