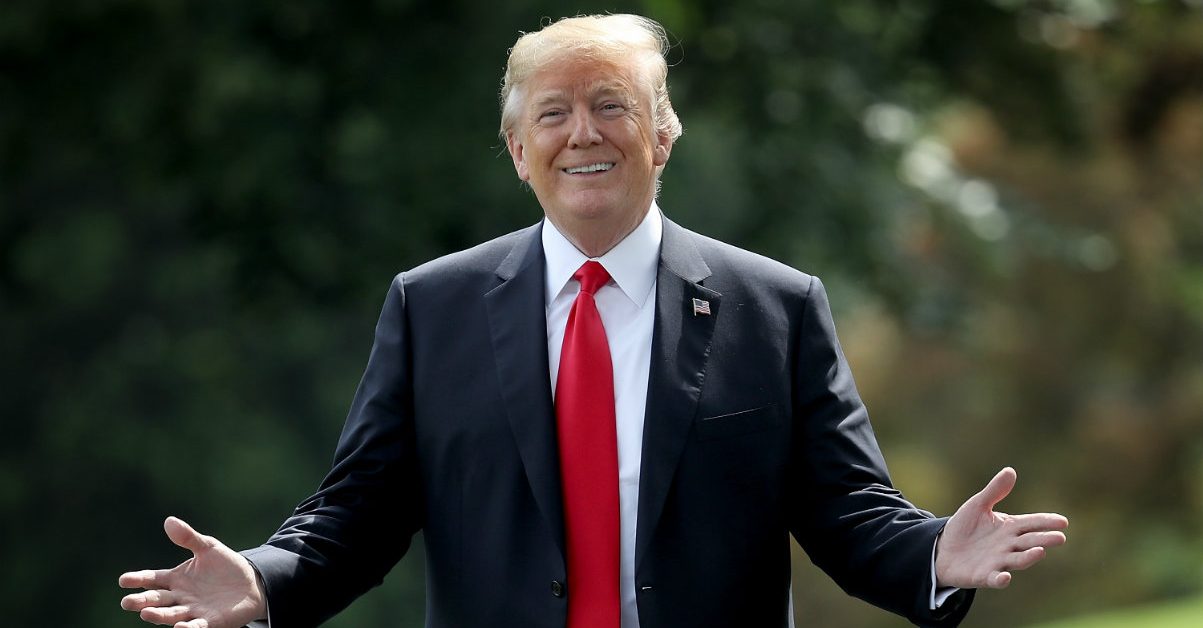 An official with the American Civil Liberties Union (ACLU) called out the Republican Party in harsh terms over its continuing support of President Donald Trump, suggesting that no GOP criticism of Trump should be taken seriously.
Kade Crockford is the Director of the Technology for Liberty Program with the ACLU of Massachusetts. In a tweet sent from her personal Twitter account at 1:31 p.m. on Monday, Crockford wrote:
[H]ey media friends, the GOP isn't gonna do shit. [T]hey like Trump because he gives them tax cuts and racism.
Crockford continued, singling out Arizona Senator Jeff Flake.
"Jeff Flake isn't gonna do shit about anything. [D]on't give him air time to pretend he's actually upset," Crockford said.
Flake has been a persistent rhetorical critic of Trump's since before the 2016 election; but like most of the president's purported opposition from the congressional GOP, Flake has also been a reliable vote for almost every aspect of President Trump's agenda. Flake has voted for every single one of Trump's judicial nominees thus far. He's also voted for every agency director nomination of Trump's–with the exception of pro-torture CIA Director Gina Haspel.
Flake also recently backpedaled on a pledge to stall all further judicial nominees over a trade dispute with the president once he realized Trump was gifted the opportunity to appoint another Supreme Court justice. According to FiveThirtyEight, Flake has voted with Trump nearly 85 percent of the time.
Crockford's tweet comes on the heels of widespread mainstream media revulsion over President Trump's Helsinki, Finland tête-à-tête with Russian President Vladimir Putin. The 45th president's long-planned meeting aimed at thawing U.S.-Russia relations had long been pre-tarred with derision by many figures in U.S. media and politics.
Trump himself added to the din of widespread disapproval late last night by claiming that U.S. antipathy towards Russia (and vice versa) was to be blamed on the actions of the United States in general–and the special counsel investigation led by Robert Mueller in particular.
Trump tweeted, "Our relationship with Russia has NEVER been worse thanks to many years of U.S. foolishness and stupidity and now, the Rigged Witch Hunt!"
Our relationship with Russia has NEVER been worse thanks to many years of U.S. foolishness and stupidity and now, the Rigged Witch Hunt!

— Donald J. Trump (@realDonaldTrump) July 16, 2018
After the summit, Trump tossed even more kerosene onto the fire by seemingly taking Putin at his word that Russia did not meddle in U.S. elections as a state entity.
Trump said, "I have great confidence in my intelligence people, but I will tell you that President Putin was extremely strong and powerful in his denial today. I have President Putin; he just said it's not Russia. I will say this: I don't see any reason why it would be."
Law&Crime caught up with Crockford. In an emailed statement, Crockford made it clear that she was only speaking in her personal capacity and not for the ACLU as an organization. She noted:
The tweet is an expression of my frustration with GOP politicians like Jeff Flake, who get away with claiming the mantle of Serious Centrist Trump Critic, all the while voting with Trump nearly 100 percent of the time—and therefore helping him politically. There's a lot of finger waving, pearl clutching, and hemming and hawing, but when called to do so, these guys (mostly guys, some women) will all fall in line and vote to give Trump his tax cuts for billionaires and his reactionary Supreme Court justices. It's incredibly frustrating to watch the media fall for this time after time. I would greatly appreciate it if NPR, CNN, and MSNBC would refuse to air these toothless condemnations from people who are Trump opponents in name only, and whose actions grievously undermine the open society they claim to defend.
[image via Win McNamee and Getty Images]
Follow Colin Kalmbacher on Twitter: @colinkalmbacher
Have a tip we should know? [email protected]