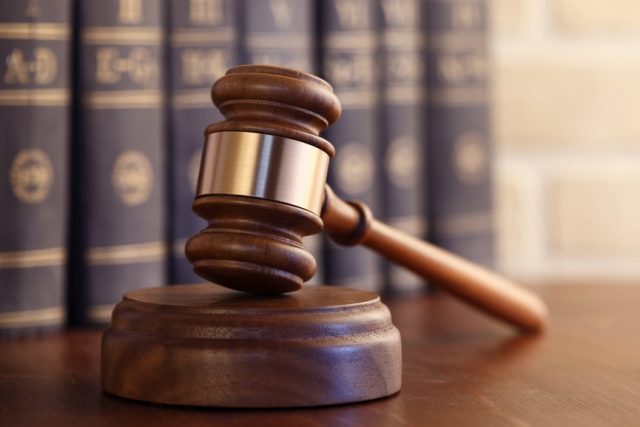 A federal judge in Michigan has thrown out a civil rights lawsuit filed by a couple who claimed Detroit cops acted as a "dog death squad" after their three beloved pets were killed in an anti-drug raid last year.
Kevin Thomas and Nikita Smith brought the suit against the City of Detroit and multiple police officers in the form of a §1983 Civil Rights claim based on a Fourth Amendment theory of liability by arguing that the deaths of their three dogs–Debo, Mama and Smoke–amounted to an unlawful seizure.
U.S. District Judge George Caram Steeh disagreed. In an opinion issued August 2, Steeh granted the defendants' motion for summary judgment and dismissed the plaintiffs' case largely because the dogs were unlicensed. Under the Michigan Dog Law and Detroit City Code this means an unlicensed dog is legally treated the same as any other form of "illegal property or contraband" and therefore the plaintiffs had no cognizable property right to their own pooches. Steeh wrote:
"When a person owns a dog that is unlicensed, in the eyes of the law it is no different than owning any other type of illegal property or contraband. Without any legitimate possessory interest in the dogs, there can be no violation of the Fourth Amendment."
Even if the dogs had been licensed, however Steeh said would have tossed the lawsuit anyway because he found the canines posed an imminent threat to the officers–at least in the cops' own estimation of the situation.
Sensing how his opinion could easily be read as particularly anti-dog, especially in the light of a rash of dog shootings at the hands of Detroit cops in recent years, Steeh noted:
"The Court is aware that this conclusion may not sit well with dog owners and animal lovers in general. The reason for any unease stems from the fact that while pet owners consider their pets to be family members, the law considers pets to be property."
[image via Shutterstock]
Follow Colin Kalmbacher on Twitter: @colinkalmbacher
Have a tip we should know? [email protected]