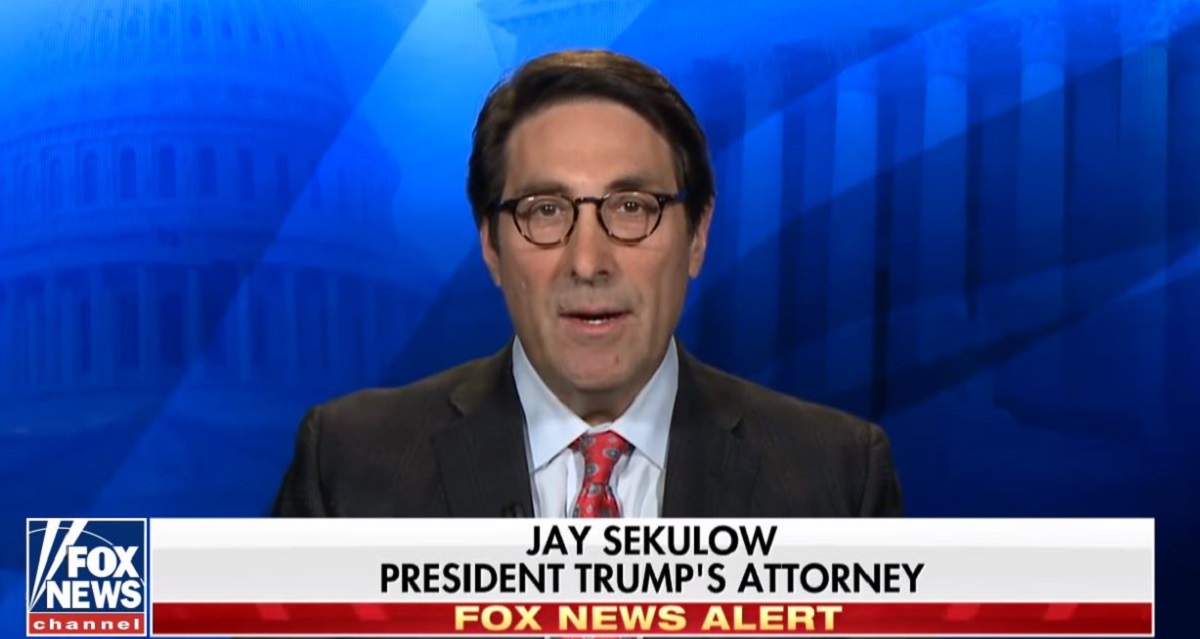 On Monday, the U.S. Supreme Court released orders, including a list of cases that they are declining to hear. Among those cases is Newman v. National Abortion Federation, et al. which involves an injunction against the heads of anti-abortion organizations. The lawyer for one of them? None other than President Donald Trump's attorney Jay Sekulow.
Troy Newman, president of Operation Rescue, and Center for Medical Progress founder David Daleiden were first hit with a lawsuit after they published recordings that were secretly made of the National Abortion Federation's annual meetings. They also recorded meetings with abortion providers. The National Abortion Federation claimed that the videos were doctored to make it look like abortion providers were selling fetal tissue. After the videos got out, nine states opened investigations of Planned Parenthood, but they didn't find any wrongdoing.
In addition to claiming the videos were altered, the NAF argued that they went against confidentiality agreements that were signed by the people who attended — recorded — the meetings.
U.S. District Judge William Orrick in San Francisco issued a preliminary injunction barring the publication of the videos. Newman and Daleiden appealed, saying the injunction was an unconstitutional prior restraint on speech in violation of the First Amendment, but the Ninth Circuit Court of Appeals didn't buy that argument.
That led Sekulow to appeal to the Supreme Court on Newman's behalf. Unfortunately for him, SCOTUS denied certiorari and won't hear the case. As a result, the injunction against the release of the videos stands.
[Image via Fox News screengrab]
Have a tip we should know? [email protected]