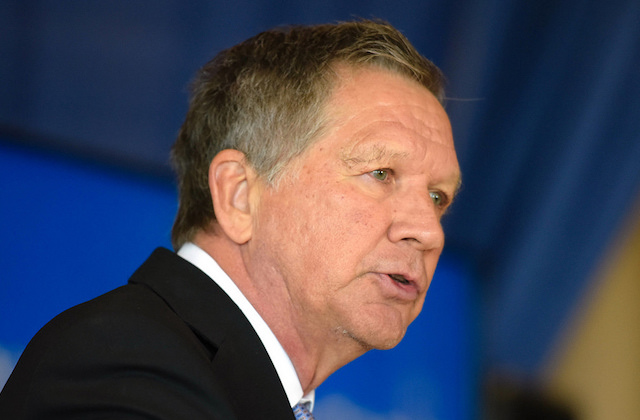 Ohio Gov. John Kasich just signed a law which bans abortions if a fetus either "has or may have" Down syndrome.
Under the law, a doctor who performs an abortion in an actual or suspected case of Down syndrome will both face fourth-degree felony charges and have his or her medical license revoked. (A fourth-degree felony carries a six to eighteen month prison sentence in Ohio.)
The new law further expands a current requirement that physicians submit a report to state government detailing every abortion performed. The physician's report now requires the physician to state that he or she had no knowledge that the mother was seeking the abortion because of the real or suspected status of the fetus as a Down syndrome patient.
Two other states, Indiana and North Dakota, have similar laws, but a Federal district court declared Indiana's unconstitutional in a September 22, 2017 opinion. In that opinion, District Judge Tanya Walton Pratt noted:
[T]he Supreme Court has already weighed this interest against a woman's liberty interest in choosing to terminate a pregnancy and concluded that, prior to viability, the woman's right trumps the State's interest.

[ . . . ]

[T]he State's pre-viability interests are simply not strong enough for it to lawfully prohibit pre-viability abortions. Yet [Indiana law] does just that.

[ . . . ]

The United States Supreme Court has stated in categorical terms that a state may not prohibit any woman from making the ultimate decision to terminate her pregnancy before viability.
The underlying Ohio bill signed today by the governor passed the state senate 20 to 12 and the state house 64 to 31 on a mostly part-line vote, with most Republicans voting yes and most Democrats voting no.
The bill was among a group of 15 signed into law by Gov. Kasich today.
[Image via Ohio governor's official Web site.]
Ohio-Down-Syndrome-Abortion-Bill by LawNewz on Scribd
Have a tip we should know? [email protected]
Aaron Keller - Deputy Editor-in-Chief