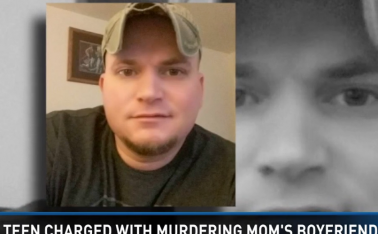 A 15-year-old Virginia teenager has been charged with second-degree murder after he shot and killed a man that was attacking his mother inside their home on Tuesday afternoon.
According to authorities they arrived at the home in Spotsylvania and found the mother's boyfriend, John Conroy, Jr., 37, dead of multiple gunshots wounds.  Prior to the shooting, authorities said there was an argument between Conroy and the mother when at some point he attacked her.  During the attack the teen grabbed a gun that was in the room and fired several shots at Conroy, striking him multiple times, authorities said.
The mother was treated for injuries that were not considered life-threatening and the teen now faces charges of second-degree murder and use of firearm in the commission of felony.  He is being held at the Rappahannock Regional Juvenile Detention Center pending a court hearing that is expected to take place within 21-days.
Deputy Commonwealth Attorney Duncan Milton, every homicide in Virginia is "presumed to be murder in the second degree," however, that charge be increased, reduced or dropped pending further investigation.
WATCH via WUSA9:
[h/t Washington Post; image via screengrab]
Have a tip we should know? [email protected]