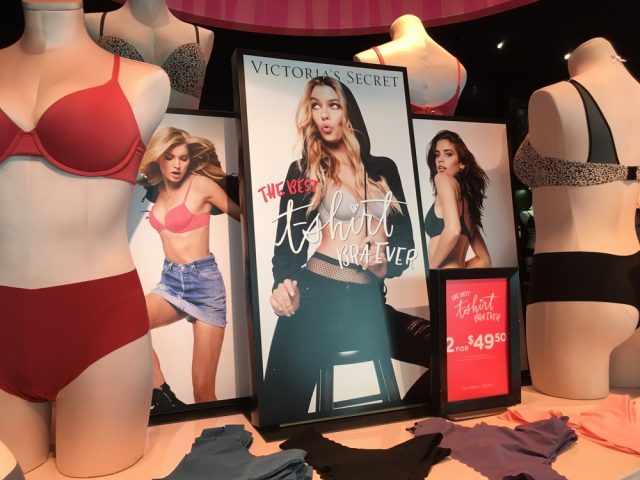 A woman in Texas is suing lingerie giant Victoria's Secret after a hoodie produced by the company burst into flames and left her scarred with third degree burns.
The lawsuit filed in federal court late last week by Samantha Burke claims that hoodie caught fire after touching a burner on the plaintiff's gas stove as she was making soup. According to the complaint:
While moving the soup from burner to countertop, Samantha Burke smelled something burning and realized that the drawstring on her Victoria's Secret PINK hoodie had caught fire. She set the soup down so she could immediately put out the fire on the drawstring. As she set the soup on her counter, she saw flames on the right side of her body. She recalls seeing the flames, recalls the intensity of the fire, heat and pain, and recalls being in a state of shock. She screamed.
The complaint goes on, "Her husband, Larry Burke, was in the same large, open room that includes both the kitchen and the living room in their home. He yelled for her to drop and roll as he ran toward her. She did, but the fire did not go out immediately. Samantha Burke felt like the fire was growing more intense. By then, Larry was by her side to help, and together, they put the fire out with their bare hands."
Ultimately, Burke suffered third degree burns and had to undergo surgery, skin grafts and was stuck in an awkward airplane splint for weeks so that her body could attempt to heal. Sleeping was frequently interrupted by intense pain. And the physical trauma wasn't the end of it.
The lawsuit also states that Burke's husband suffered turmoil from seeing his wife in constant pain–which was exacerbated by her wincing every time he came near. As for Samantha Burke's own emotional state, the lawsuit notes, "Even sleep provided no relief. Her sleep was haunted by nightmares of being trapped in fire in her home or intense dreams of tragedy befalling family and close friends–dreams she had never had before."
Eventually, Burke was told that her burns had "reached 'maximum improvement,'" which meant that the skin grafts hadn't worked as hoped and she can now no longer expose those burnt areas to heat or sunlight. Even wearing clothing on the areas affected for too long a period of time results in abrasions and bleeding, the lawsuit claims.
Burke accuses Victoria's Secret of prior knowledge as to the flammability of their products and is seeking punitive damages for defective design, defective marketing, negligent design, negligent failure to warn and gross negligence. Though no dollar amounts are specified, she also is asking for Victoria's Secret to pay her past, present and ongoing medical bills.
LawNewz reached out to Victoria's Secret for comment on Burke's lawsuit, specifically in regards to the lingerie company's alleged prior knowledge of their products' flammability. No reply was forthcoming at the time of publication, but this post will be updated if and when a response is received.
[image via Shutterstock]
Follow Colin Kalmbacher on Twitter: @colinkalmbacher
Have a tip we should know? [email protected]