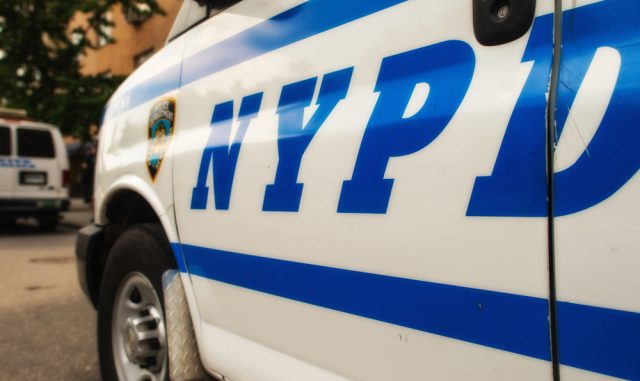 The New York City Police Commissioner did not send someone to represent his department in a meeting that President Donald Trump held in Long Island, New York. The meeting at Suffolk County Community college before an audience of law enforcement officers addressed the problem of illegal gang activity.
A representative from NYPD told LawNewz.com that he wasn't even sure if the Department received a formal invitation to attend.
"We have a lot to do, a lot of work to do in New York City," Police Commissioner James O'Neill told a reporter from WCBS radio.
New York City is a sanctuary city, and Mayor Bill de Blasio has been an longtime outspoken critic of Trump. Earlier this spring, he applauded a federal judge's decision to impose a temporary restraining order against Trump's executive order cutting funding to "sanctuary cities." 
However, it's not clear if NYPD's decision not to attend was related to this opposition to Trump's policies.
Trump's speech harped on the rising violence of the gang MS-13, and the need to beef up border security so as to prevent illegal immigration. He also seemed to take a direct jab at Mayor de Blasio.
Police cheer Trump after apparent jab at NYC Mayor Bill de Blasiohttps://t.co/FZejw8n0Vy pic.twitter.com/JfTu8AdZI2

— The Hill (@thehill) July 28, 2017
"I've met police that are great police that aren't allowed to do their job because they have a pathetic mayor or a mayor that doesn't know what's going on," he said.  This elicited an applause from the audience of officers.
Have a tip we should know? [email protected]
Rachel Stockman - President / On Air Host