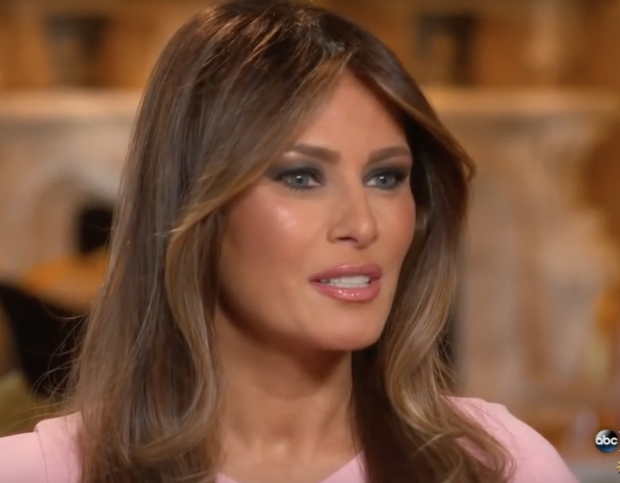 On March 3, 2017, at the direction of President Trump by way of the Director of Homeland Security, issued a notice suspending the premium processing of H-1b petition. Trump has had something of a love-hate relationship with the H-1b, beginning back on the campaign trail. As I wrote last July, there's some serious conflict between Trump's official position on H-1bs and his and (his wife's) actual history with those very visas.
Here's a reminder from Trump's campaign website:
"The H-1B program is neither high-skilled nor immigration: these are temporary foreign workers, imported from abroad, for the explicit purpose of substituting for American workers at lower pay. I remain totally committed to eliminating rampant, widespread H-1B abuse and ending outrageous practices such as those that occurred at Disney in Florida when Americans were forced to train their foreign replacements. I will end forever the use of the H-1B as a cheap labor program, and institute an absolute requirement to hire American workers first for every visa and immigration program. No exceptions."
But as Trump may remember, the H-1b program is used not only to allow "highly skilled workers" into the U.S., but also to allow fashion models to come and shake their money-makers before American cameras.  Last summer, questions arose about then-Melania Knauss' immigration history based on photos from a 1995 shoot showing our current FLOTUS modeling. Melania had publicly declared her habit of traveling back and forth from the U.S. on a condition of her visa – but no such condition actually existed for the H-1b. After threats of lawsuits and some retracted statements by photographer Alé de Basse­ville, Melania's lawyer finally clarified her immigration history, albeit without releasing any supporting documentation.
According to her attorney, Michael J. Wildes, Melania Trump first entered the United States on Aug. 27, 1996, using a B-1/B-2 visitor visa. Less than two months later, she received an H-1b visa from the U.S. Embassy in Slovenia to work as a model. Melania received five H1-b visas between October 1996 and 2001, and each visa was good for up to one year. In 2000, Melania self-sponsored a green card application based on her "extraordinary ability" as a model, and on March 19, 2001, Trump became a lawful permanent resident and a green-card-holder who would be eligible for citizenship in 2006. In other words, our First Lady became an American citizen after showing her extraordinary worth through the conduits of the H-1b program.
In addition to lending a helping hand to beautiful fashion models, "highly skilled worker" visas allow employers to bring in skilled foreign workers so that American businesses can work with the best and brightest. About 85,000 such visas are given out annually via lottery. The usual review process for application takes about six months, but an "expedited" option is available for $1,225 (not a negligible source of income for USCIS), which ensures that an application is reviewed within 15 days.
Last Friday, the Trump administration announced that the entire system would be changing. American businesses will no longer be able to apply for expedited processing of the H-1b visas.
What difference will the new policy make?
Lots. Thousands of foreign doctors are completing their residencies under a J-1 visa, and expected to apply for H-1b visas to continue working in the U.S. Now, they may have to return to their home countries instead of providing much-needed medical services to the communities they serve here. Many American businesses are also left in dangerously uncertain circumstances. As immigration expert and owner of the Yunus Law Firm, Afia Yunus, Esq. explained:
"These H-1b employees are highly skilled workers, requiring specialized knowledge, who are providing valuable contributions to the U.S. workforce. Without premium processing, employers who need a quick decision are left waiting with an un-filled position and employees are at risk of falling out of status and, more often, losing their jobs. These employers might be forced to either fill the position with a less qualified employee or cancel the project that the H1b applicant was going to fill. Such business decisions, forced at the hand of slow bureaucratic decision-making, causes a detriment to the entire U.S. economy. Moreover, otherwise highly skilled, qualified applicants for these positions are left waiting without any job security. This can create instability within U.S. businesses and uncertainty in the employment relationship."
So let's see. We have a cut in federal revenue, a major impediment to the efficient functioning of American businesses, and a policy that keeps much-needed and highly-skilled professionals out of the country. Well, as long as the change was made well after it had potential to affect the First Family itself, I suppose it's one step closer to making America great again.
This is an opinion piece. The views expressed in this article are those of just the author.
Elura Nanos - Columnist & Trial Analyst, Law & Crime; CEO Lawyer Up