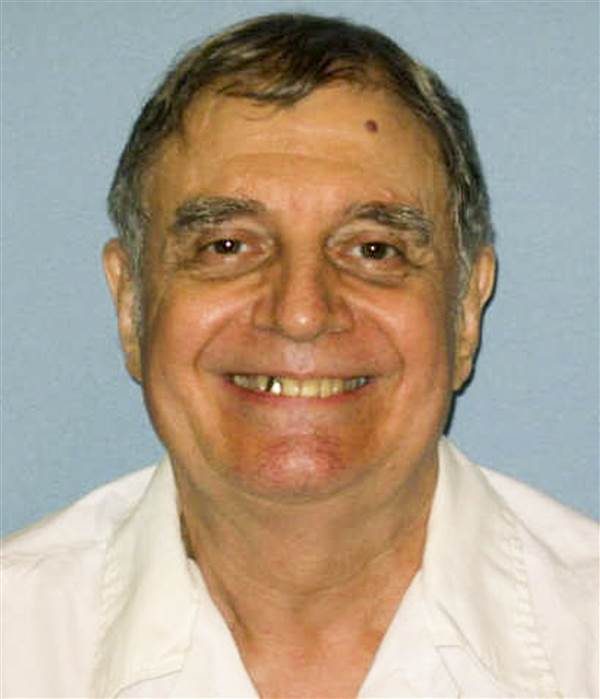 WASHINGTON (AP) — The Supreme Court is freeing Alabama to try again to execute a convicted killer who has been on death row for more than 30 years.
The justices on Tuesday turned down an appeal from inmate Tommy Arthur. In November, the court blocked Arthur's execution as he waited in a holding cell outside the state's execution chamber.
Chief Justice John Roberts voted to halt the execution, but said Arthur's appeal "does not merit the court's review."
Justices Sonia Sotomayor and Stephen Breyer said they would have heard Arthur's appeal.
The effect of Tuesday's action is to allow the state to try again to put Arthur to death by lethal injection.
Arthur has maintained his innocence in the murder-for-hire killing of Troy Wicker in Wicker's home in Muscle Shoals.
Arthur argued in his appeal to the high court that it is virtually impossible to challenge Alabama's lethal injection procedures because state law requires inmates to identify an alternate source of execution drugs and a detailed plan for carrying out the execution.
His appeal centered on the state's requirement that condemned inmates challenging their method of execution name a feasible alternate method.
Sotomayor said in an 18-page opinion that Arthur had presented considerable evidence that Alabama's lethal injection procedures "will result in intolerable and needless agony" and had suggested a firing squad as an alternative.
She noted that the court has twice said in death penalty cases that it has never ruled that a state's execution method violated the Constitution's ban on cruel and unusual punishments.
"We should not be proud of this history. Nor should we rely on it to excuse our current inaction," Sotomayor wrote, joined by Breyer.
[image via the Holman Correctional Facility in Atmore, Alabama]
Have a tip we should know? [email protected]