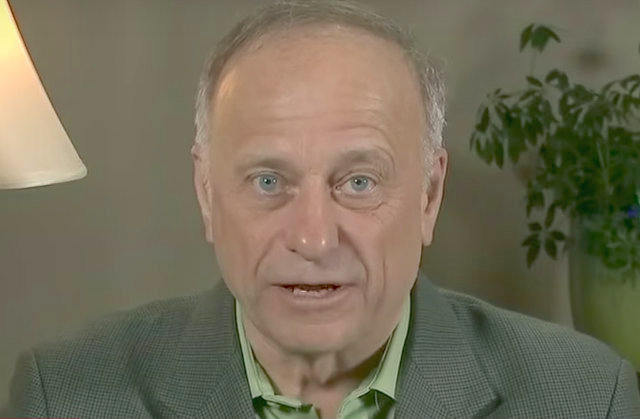 Immigration hardliner Rep. Steve King (R-Iowa) argues that beneficiaries of the Deferred Action for Childhood Arrivals policy should serve in the Peace Corps.
Former #DACA's will make great "Peace Corp" volunteers in home countries. None would take more hardship or risk than we ask of Peace Corp.

— Steve King (@SteveKingIA) September 5, 2017
The Peace Corps only accept U.S. Citizens. Law Newz reached out to Rep. King's office for clarification.
His suggestion came Tuesday morning, shortly before Attorney General Jeff Sessions officially issued a plan to rescind DACA. The policy, started by President Barack Obama in 2012, protected some young, undocumented immigrants who came to the United States as children. It affects almost 800,000 people nationwide.
Critics of DACA, including Sessions, House Speaker Paul Ryan (R-Wisconsin), and some state officials argue it violates rule of law by having the executive branch interfere with lawmakers' power to shape immigration policy. Proponents argue that these immigrants, who came the United States as minors, don't have real connections with their birth nations. On Tuesday, Obama called President Donald Trump's decision "cruel."
If things go according to plan, the policy will finally get phased out in six-months. Come March 5, DACA beneficiaries, or DREAMers as they are colloquially known, would be subject to deportation.
That assumes, of course, that Congress doesn't pass legislation changing that. The executive branch's ostensible goal would be to have lawmakers pass relevant legislation. Sen. Lindsey Graham (R-South Carolina) and Sen. Richard Durbin (D-Illinois) are already sponsoring a bill which would give DACA beneficiaries permanent legal status and therefore a chance at citizenship.
Judging by Rep. King's ongoing stance on this issue, it would be a surprise if he ever supported this. A longtime immigration hardliner, he opposed a 2013 bill designed to provide a path to citizenship for 11 million undocumented people. More recently, he made his attitudes about immigration pretty clear. Critics called his opinion racist.
Wilders understands that culture and demographics are our destiny. We can't restore our civilization with somebody else's babies. https://t.co/4nxLipafWO

— Steve King (@SteveKingIA) March 12, 2017
Have a tip we should know? [email protected]