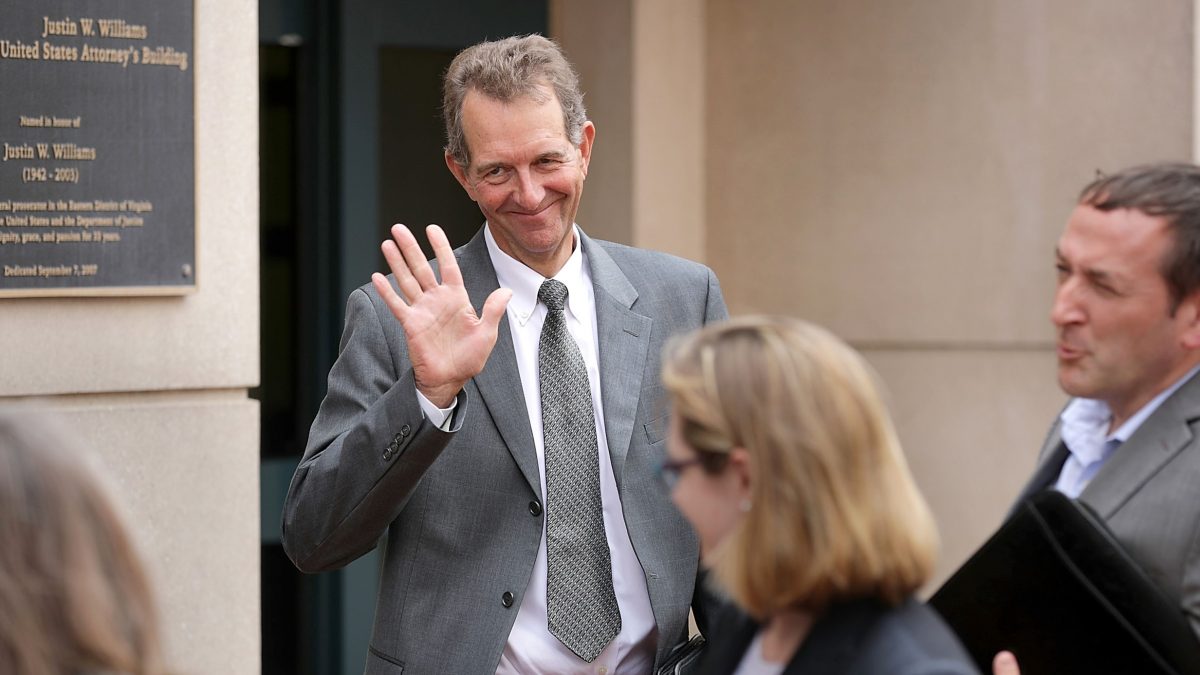 The testimony of two highly-paid accountants provided several pieces of an extremely complicated puzzle on Friday afternoon. And the image being constructed does not appear to bode well for defendant Paul Manafort.
President Donald Trump's former campaign chair is currently on trial for bank fraud and tax evasion in the Eastern District of Virginia (EDVA), with Judge T.S. Ellis III presiding. On numerous occasions, apparently damaging–and potentially damning–evidence was introduced. Famously talkative, Judge Ellis mostly allowed the evidentiary exhibits and witnesses to speak for themselves on Friday.
Somewhat interestingly, so did the defense–at least to the extent they were able to offer any effort in opposition.
Finishing his testimony from Thursday was certified public accountant (CPA) J. Philip Ayliff, a South African native who rose to a prominent position at the elite accounting firm of Kositzka, Wicks and Company (KWC).
During the proceedings, Ayliff testified that Paul Manafort–over the course of a 20-year business relationship–never once mentioned or supplied information regarding his 15 owned-and-controlled foreign business entities. On various income tax forms prepared for Manafort by Ayliff and KWC, boxes asking about such accounts were never once checked. Ayliff noted that these forms were always given back to his clients, including Manafort, for their approval.
Additionally, "engagement letters" (which outlined the specific business relationship between clients and KWC) sent by the upper-crust accounting firm to Manafort referenced the necessity of supplying such information–this information, Ayliff repeatedly noted, was never made available to the firm. In one email, Ayliff asked Manafort directly about any such accounts. Manafort replied in the negative.
Another such email identified a "mysterious" $1 million transaction, according to Ayliff. This came from an entity known as LOAV Advisors, Ltd., another Manafort-owned-and-controlled entity. Relying upon representations made by Manafort, the source of these funds was eventually deemed to be from a foreign client. This money was transferred via Deutsche Bank and routed through an account at Marfin Bank in Cyprus. Ayliff also testified that he frequently relied upon similar representations from Manafort and Gates that
Manafort has no financial interest in any foreign accounts.
At one point during his testimony, Ayliff was provided a list of Manafort's 15 foreign entities by the prosecution. Going down said list, Ayliff said he was only familiar with nine of them–but that he believed all of them were clients of Davis Manafort Partners (DMP) International.
According to Ayliff, "They were never discussed."
In another email entered into evidence, Ayliff asked where millions of dollars for the purchase of a Brooklyn property on Union Street was sourced from. Robert Gates replied that Manafort said it was from his wife's savings account. Ayliff termed this purchase "suspicious."
Ayliff also said he was aware of various foreign loans provided to DMP International, but that he was led to believe they were from "unrelated entities," that is, entities not owned by Manafort. In fact, those loans came from Manfort owned-and-controlled entities–and weren't actually loans at all.
When Ayliff requested underlying documentation for those so-called "loans," he said he "normally [received] no response." Ayliff also testified that he was never party to any discussions or made any suggestions regarding the forging, misrepresentation or falsification of loans or loan documents.
During a cross-examination expected to be in excess of 45 minutes or so, the defense was done with Ayliff in a matter of roughly 20 minutes. In the end, defense attorney Kevin Downing only asked Ayliff about the length of KWC's document retention policy. His answer, "Eight years." And with that, the brief cross-examination was over.
After similarly re-direct and re-cross examinations, the court room met Ayliff's replacement on the Manafort file, Cynthia Laporta.
Have a tip we should know? [email protected]