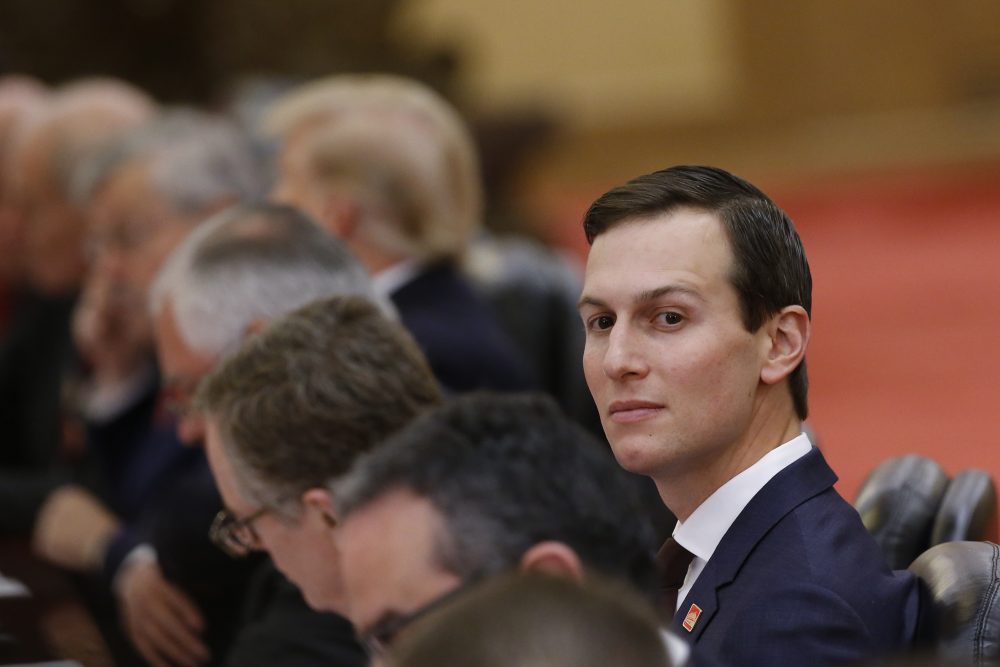 Well, it took longer than expected, but it has now been widely reported that Jared Kushner's security clearance (along with all other White House aides working with the highest-level interim clearances) was finally downgraded. The change happened via memo sent out last Friday, According to reports, the memo was not signed by chief of staff John Kelly, but other details have not yet been clarified. Last June a group of 40+ Democratic members of the House of Representatives sent a letter to then-White House Chief of Staff Reince Preibus, which raised "serious concerns" over the security clearances held by Jared Kushner, Michael Flynn, and other White House staff. The basis for the request was to urge adherence to standard procedure; these subject individuals were under investigation, and clearances normally should be suspended pending an outcome. Until now, though, the White House has done nothing.
With respect to Kushner specifically, the letter raised concerns about Jared Kushner's undisclosed contact with Russians, summarizing:
"Mr. Kushner failed to correct any of these omissions or the misleading impression they left on the American public."
The memo also called out others around Kushner, saying, "[i]t would be gravely concerning if Mr. Spicer, Ms. Hicks, Ms. Sanders, or President Trump were aware of Mr. Kushner's Russian contacts when they made their misleading statements. "
As I wrote last summer, this letter should have triggered an immediate suspension of Kushner's security clearance, simply by way of standard operating procedure. When someone is under investigation, that person's security clearance is immediately suspended until the investigation resolves.  Now, in the wake of the Rob Porter scandal, it's looking like management of security clearances within the Trump White House is particularly messy. Dozens of White House aides were still receiving access to secret information under only temporary clearances – a problem that Friday's memo seems to be attempting to finally remedy.
The White House's response to Kushner's demotion was more of the "nothing to see here, folks" response we have come to expect. Press secretary Sarah Huckabee Sanders insisted that Kushner "will continue to do the important work that he's been doing since he's started in the administration," as if security clearance is just meaningless office jargon.
Kushner's attorney Abbe Lowell argued that his client "has done more than what is expected of him in this process." Sure, if "more than what is expected of him" equates to, "failed to properly report contacts with Russians on relevant clearance documents." Lowell's most ridiculous statement, though, was that the changes to Kushner's clearance would "not affect Mr. Kushner's ability to continue to do the very important work he has been assigned by the president."
In reality, Kushner's world will change quite significantly as a result of the downgrade. Specifically, he will no longer be able to see the president's daily brief (PDB) – the most highly-classified document that the president receives.  Bradley Moss, a lawyer who specializes in national security law and clearances, explained to Politico:
"[Kushner] cannot see the PDB, not a chance. He no longer has access to a range of intelligence information that ordinarily someone in his position and somebody with his responsibilities would normally be privy to in order to perform their functions."
That security clearance wasn't important anyway, said the fox as he walked away from those grapes.
This is an opinion piece. The views expressed in this article are those of just the author.
Elura Nanos - CEO, Lawyer Up; Columnist & Host, Law & Crime