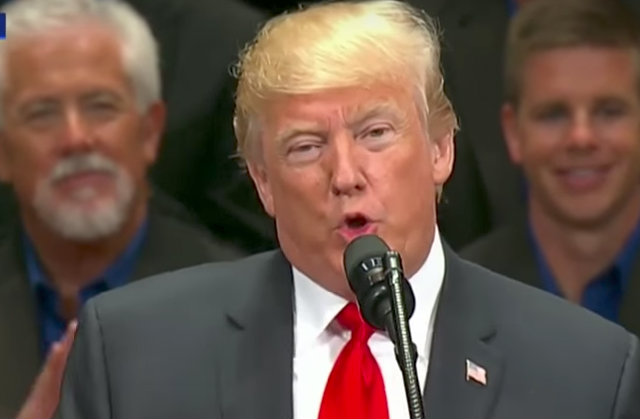 A lawyer for the Department of Justice quit because of alleged wrongdoing by the Trump administration. Hui Chen served as compliance counsel in the Criminal Division's Fraud Section since 2015, but that changed under the current president.
"To sit across the table from companies and question how committed they were to ethics and compliance felt not only hypocritical, but very much like shuffling the deck chair on the Titanic," she said in a LinkedIn post published June 25.
For Chen, it all had to do with allegations against the administration.
"Even as I engaged in those questioning and evaluations, on my mind were the numerous lawsuits pending against the President of the United States for everything from violations of the Constitution to conflict of interest, the ongoing investigations of potentially treasonous conducts, and the investigators and prosecutors fired for their pursuits of principles and facts," she wrote. "Those are conducts I would not tolerate seeing in a company, yet I worked under an administration that engaged in exactly those conduct. I wanted no more part in it."
Here, Chen apparently references several administration scandals. Though she never spells it out, it is worth mentioning that the FBI and Congress are investigating alleged collusion between the Trump campaign and Russia during the 2016 election; POTUS has been accused of violating the Emoluments Clause. He also controversially fired both US Attorney Preet Bharara and FBI Director James Comey, both nominees of President Barack Obama.
In any case, Chen said her management at the DOJ's Criminal Division "persistently prohibited" her from speaking publicly. This became frustrating after she published a recent report, which she felt others often misinterpreted.
Because of Hatch Act regulations, which stops executive branch employees from using their position in politics, she can't do a lot to help candidates she likes. So she has to leave the DOJ. The plan is to speak, write and consult publicly on issues of corporate ethics and compliance.
"I will also consider it my personal mission to participate in efforts to hold our elected representatives accountable and to protect our environment," she wrote. "I believe it has never been more important for every individual to speak and act on their conscience and belief."
A DOJ spokesperson declined to comment when LawNewz.com reached out about this. The International Business Times first reported on this LinkedIn post.
Trump has dismissed the Russia investigation as a political ploy by Democrats. His firings of Bharara and Comey were completely legal (though both instances led to open cans of worms, at least in terms of optics). The president has also called a lawsuit over Emoluments violations "totally without merit."
[Screengrab via MSNBC]
Have a tip we should know? [email protected]