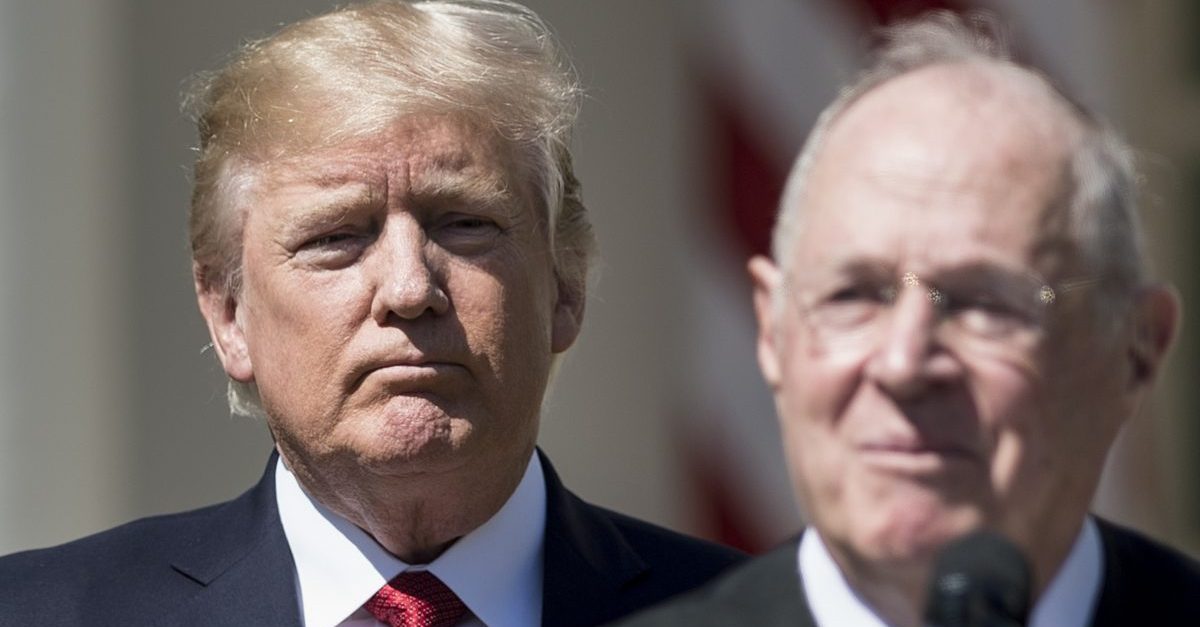 A former Democratic insider made a bold implication regarding now-former Supreme Court Justice Anthony Kennedy and his relationship with President Donald Trump, after a New York Times report looked at the history between the two men. The article traced the connection back to when Kennedy's son Justin Kennedy dealt with Trump while working at Deutsche Bank during a time when the bank loaned Trump more than a billion dollars.
Neera Tanden, who served as an adviser to President Bill Clinton before working on the campaigns of Hillary Clinton and Barack Obama, and later in the Obama administration, vaguely connected the dots in a series of tweets on Friday that implied that the relationship may have compromised Kennedy's decision-making.
Just to state this: Justice Kennedy's son gave a billion dollar loan to Trump when no one would give him a dime, and Justice Kennedy has been ruling in favor of the Trump Administration position for 2 years as the Court decides 5-4 case after 5-4 case.

— Neera Tanden 🌊 (@neeratanden) June 29, 2018
Can you imagine if this happened in the Obama Administration? If this were Justice Kagan and Obama? Both would be impeached immediately. https://t.co/F0qpOc0ViR

— Neera Tanden 🌊 (@neeratanden) June 29, 2018
The Times did not make any connection along those lines, instead making subtle insinuations that Trump's relationship to Kennedy may have enabled him to convince the 81-year-old to retire. It also noted Trump's affinity for Kennedy's past clerks when it comes to judicial nominations. Tanden took it a step further by implying that there was something corrupt about the relationship, and that Kennedy's decisions on the bench may have been influenced by it.
Law&Crime reached out to Tanden through the Center for American Progress, where she serves as President and CEO, but she has not responded. The organization describes itself as "an independent nonpartisan policy institute that is dedicated to improving the lives of all Americans, through bold, progressive ideas."
[Image via BRENDAN SMIALOWSKI/AFP/Getty Images]
Have a tip we should know? [email protected]