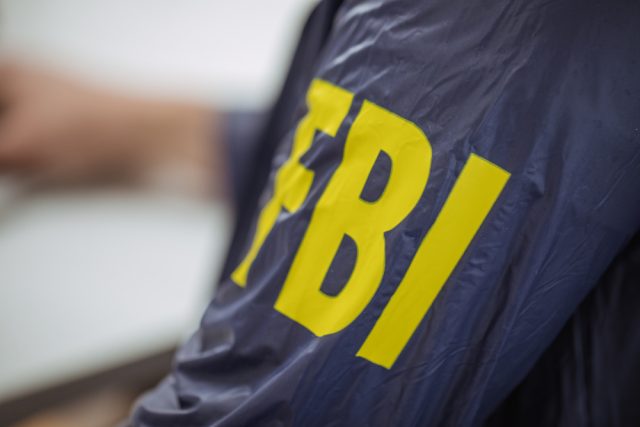 "I'm going to be a professional school shooter."
Those are the words left on a YouTube channel's comments section last September by someone using the name Nikolas Cruz. The words are chilling, because Cruz is now accused of shooting and killing seventeen people at a school in Parkland, Florida this week.
It's unclear whether the suspect is the person who actually wrote the comment. The connection was first discovered by BuzzFeed overnight.
The person whose channel the comments were on notified the FBI, BuzzFeed reported, but the tip seems to have stalled. The FBI confirmed Thursday that it received the tip, but was unable to verify it:
FBI Special Agent Robert Lasky confirms that agency received a tip this year about YouTube user Nikolas Cruz commenting that he wanted to be a professional school shooter, but agents could not verify "time, location, or identity." Still no response from YouTube

— Brianna Sacks (@bri_sacks) February 15, 2018
And then, when pressed, the FBI refused to say how far it went in actually trying to verify the threat:
In a follow up statement, the FBI said it "cannot confirm any further details" when asked what methods the agency used to try and verify the YouTuber Nikolas Cruz's ID back in September

— Brianna Sacks (@bri_sacks) February 15, 2018
Ironically, President Trump Tweeted this morning that the solution to stopping shootings like the Parkland school massacre isn't in gun control, but rather in alerting the authorities:
So many signs that the Florida shooter was mentally disturbed, even expelled from school for bad and erratic behavior. Neighbors and classmates knew he was a big problem. Must always report such instances to authorities, again and again!

— Donald J. Trump (@realDonaldTrump) February 15, 2018
Blowback was swift:
The FBI: lots of time for two love birds having an affair to chase fake Russia stories for their "insurance policy in case Trump won. No time to stop school shooters.

— GlobalIntel (@GICResearch) February 15, 2018
[Image via Dzelat/Shutterstock]
Have a tip we should know? [email protected]
Aaron Keller - Deputy Editor-in-Chief