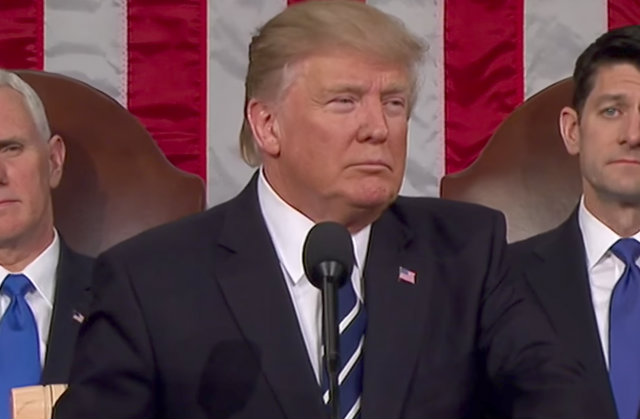 U.S. Representative Steve Cohen (D-Memphis) has drafted Articles of Impeachment against Representative Donald Trump. He plans to introduce them shortly. Responding to the president's comments, the Tennessee congressman said that there are "no good Nazis or Klansmen."
"[T]he President's comments on Saturday, August 12 and again on Tuesday August 15 in response to the horrific events in Charlottesville, I believe the President should be impeached and removed from office," Cohen said in a press release. 
Cohen adds that it is morally and legally incumbent upon him to initiate the articles of impeachment.
So can you impeach a president for being a so-called "racist" and a "bigot"? Legal experts are split on that. It's ultimately up to Congress to decide what constitutes an impeachable offense. Lawnewz's columnist, Elura Nanos, made the case that you can:
Essentially, that means that impeachment is appropriate whenever our current government says it's appropriate. And if the House wants to use Trump's soft treatment of neo-Nazis, or his utter lack of self-control when addressing the press, or his generally disastrous egotism to serve as the basis for commencing the impeachment process, it can just go ahead and do so.  It just has to have the guts to do so.

There is genuine legal basis for the use of the impeachment process to do what no other process is fit to do: get rid of a president who is simply doing a lousy job leading our country. Elections are not –and were never meant to be – sentences. We as a democracy should not be forced to endure a presidency that is proving to be malignant
Others are firmly in the camp that unsavory language can not be the basis for a "high crime and misdemeanor." So what would happen?  Article II, Section 4 of the U.S. Constitution, says President can be impeached when he is convicted "of, Treason, Bribery, or other High Crimes and Misdemeanors." The House formally votes to "indict" or bring the charges, and then the Senate acts as the trier of fact and makes the decision on whether to remove Trump from office by at least a two-thirds majority. Cohen was the first white member of the Black Congressional Caucus.
Have a tip we should know? [email protected]
Rachel Stockman - Editor in Chief / On Air Host