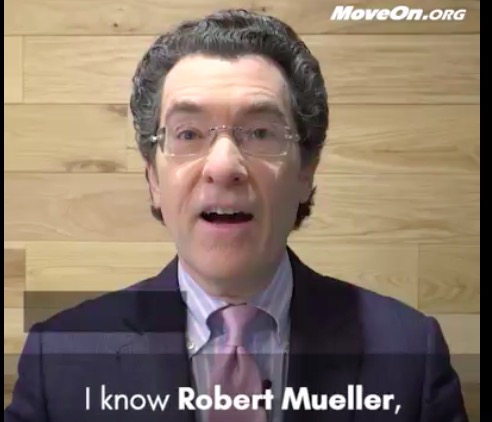 Norm Eisen, founder and current chairman of Citizens for Responsibility and Ethics in Washington (CREW), a "non-partisan" legal watchdog group was recently featured in MoveOn.org's viral video supporting Robert Mueller. The Facebook video, narrated by Eisen, has reached more than a million views. In it, Eisen lays out why supporters of MoveOn.Org, a liberal public policy and political action committee, must "take to the streets if Donald J Trump fires Mueller."
Eisen's organization has filed a lawsuit against Trump accusing him of violating the U.S. Constitution. The lawsuit was recently dismissed by a federal judge, but CREW plans to appeal.  While CREW has been going after the Trump administration, it's board is non-partisan and the organization has filed lawsuits against both sides of the political aisle in an effort "to reduce the influence of money in politics and help foster a government that is ethical and accountable." The nonprofit organization is a 501 (C) (3)  which are absolutely prohibited from directly or indirectly participating in, or intervening in, any political campaign.
When Eisen rejoined CREW after serving in the Obama administration, he pledged the organization would be non partisan. According to Politico, in 2016, in order to boost the group's credibility, they brought on chief ethics lawyer under President George W. Bush's White House, Richard Painter.
Last December, Eisen tweeted:
BIG NEWS: painter & I will lead @CREWcrew board. This watchdog is going 2do some bipartisan barking! https://t.co/fY707z0cae

— Norm Eisen (@NormEisen) December 7, 2016
In the video, Eisen was not identified as the Chairman of CREW but instead the former White House Ethics Czar. MoveOn.org, which is funded by Democratic supporters like George Soros, has donated millions to help elect "progressives." The organization is behind the movement "Trump is Not Above The Law." 
They plan to file organize "emergency" rallies around the country in the event that Trump decides to fire Mueller.
Have a tip we should know? [email protected]
Rachel Stockman - President / On Air Host