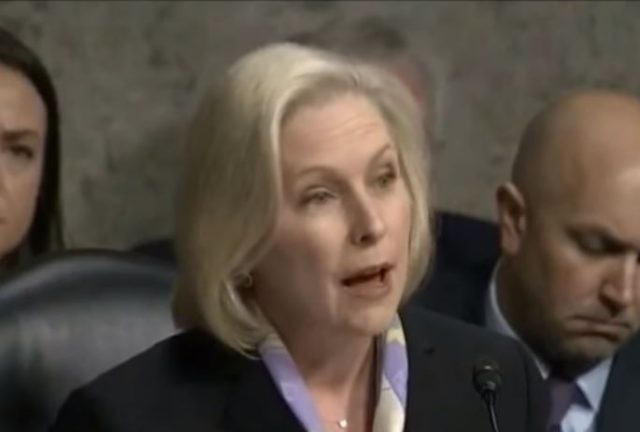 Two Senators are pushing for action that could result delaying President Donald Trump's proposed ban on transgender individuals from serving in the military "in any capacity" until the middle of next year. Democrat Kirsten Gillibrand of New York and Republican Susan Collins of Maine filed an amendment to the National Defense Authorization Act that, if included in the final bill, would add an additional step before any such ban goes into effect.
Secretary of Defense James Mattis is in the process of reviewing the Pentagon's transgender policy, formally delaying the ban for six months. After his review, Mattis is to submit a plan to the White House for how to put the ban into effect, and how transgender service members currently in the military would be treated. The amendment by Senators Gillibrand and Collins would impose an additional 60-day delay after Mattis submits a report of his findings to Congress.
Votes on the NDAA are set to begin Monday evening, but there are more than 300 different amendments filed already, so it remains to be seen what will ultimately be included in the final legislation.
[Image via HBO screengrab]
Have a tip we should know? [email protected]