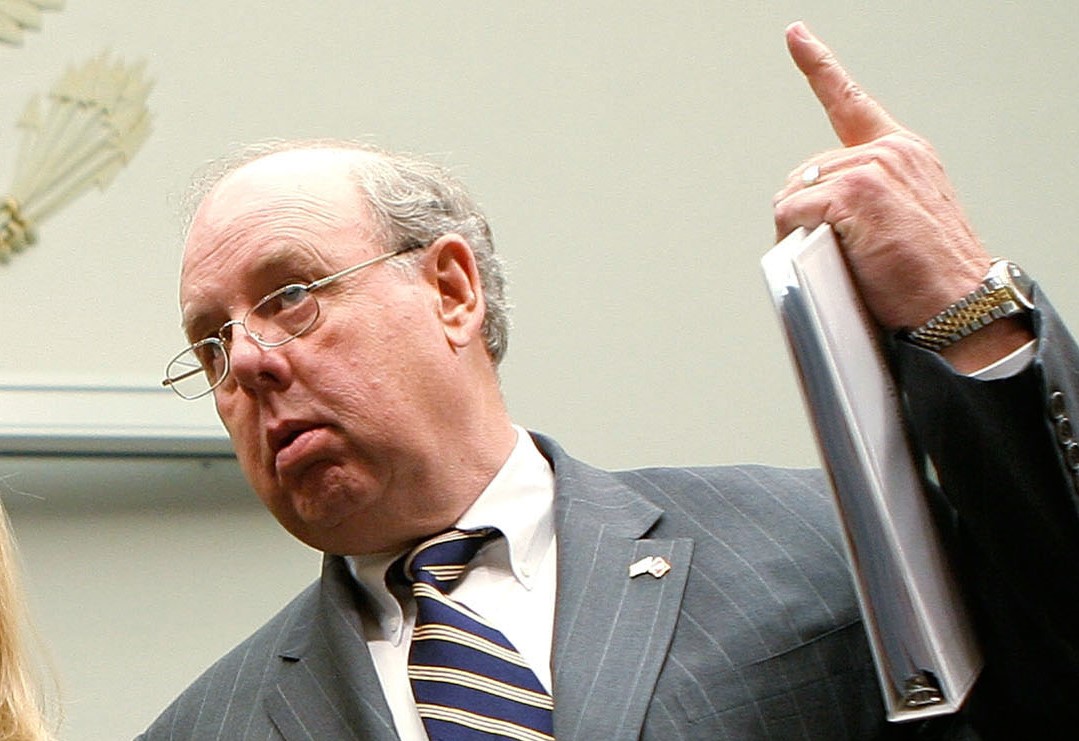 Trump's former lead counsel in the Russian interference investigation, John Dowd, has been a lawyer for a long time. The recently-departed Dowd, however, purportedly said something really interesting to President Donald Trump during the contemplation or the course of the representation. This line, which was buried in a Vanity Fair article, is concerning:
"Dowd assured Trump that he had a "great relationship with Mueller" and could manage him, according to sources. That obviously hasn't happened."
We don't know if that is exactly what Dowd said. However, if it is true, it could be interpreted several ways. One way is that Dowd was simply saying he had a collegial, professional relationship with Mueller and that he believed he could work professionally with Mueller as his investigation moved forward. Another way is to extrapolate that Dowd was implying he had a special rapport with Mueller that would result in favorable treatment for Trump. The latter, if that is what Dowd said and meant, raises professional conduct concerns.
Under the Washington, D.C. Rules of Professional Conduct, Rule 8.4(e) states:
It is professional misconduct for a lawyer to:
(e) State or imply an ability to influence improperly a government agency or official
American Bar Association Model Rule of Professional Conduct 8.4(e) similarly states:
It is professional misconduct for a lawyer to:
(e) state or imply an ability to influence improperly a government agency or official or to achieve results by means that violate the Rules of Professional Conduct or other law
There's a fine line at play. Clearly, all attorneys try to influence officials on behalf of a client; that is the attorney's job as an advocate. It's professional misconduct to improperly influence an official. Improper influence is tricky to define. Obviously, as this Oklahoma case points out, bribery is one such improper influence which constitutes clear misconduct, and words alone are enough for punishment. In that case, an attorney was publicly censured for discussing with his client the possibility of a bribe, even though the attorney said it was "bad timing" and never went through with the bribe.
So, committing bribery and suggesting bribery are both clearly bad. However, as this Indiana case illustrates, name-dropping alone can be a problem. There, an attorney was disbarred because he "dropped the names of several people . . . including a person he knew who used to work" at a bail commissioner's office "and a criminal court judge who was a friend of his." A reviewing court agreed that the attorney's motive for name-dropping "was to imply the ability to influence improperly" the officials in question "by claiming some influence due to friendships with certain public officials and judges." That, along with other behavior involving client confidences and an apparently salacious book, led to disbarment.
Another case from the D.C. Circuit Court of Appeals further illustrates the issue. In that case, an attorney received a glowing email from a judge which praised the attorney's performance. The judge talked about his social history with the attorney, called the attorney a "friend for life," and even encouraged the attorney "to let others see this message." The attorney took up the judge's suggestion and forwarded the message to some 35 current and prospective clients. In considering the attorney for discipline, the reviewing court noted that "the email both explicitly describe[d] and implie[d] a special relationship between" the attorney and the judge, which in turn suggested the attorney's "special relationship would help to secure a favorable outcome" of a hypothetical case at bar. As such, the attorney violated Rule 8.4(e), and the attorney was publicly reprimanded.
Public reprimands and censures appear to be relatively common punishments for Rule 8.4(e) violations alone. Those are not the most serious forms of punishment. However, as the cases illustrate, it's troubling if Dowd said he had a "great relationship with Mueller and could manage him," as Vanity Fair article has suggested.
[Photo by Mark Wilson/Getty Images.]
Have a tip we should know? [email protected]
Aaron Keller - On Air Host