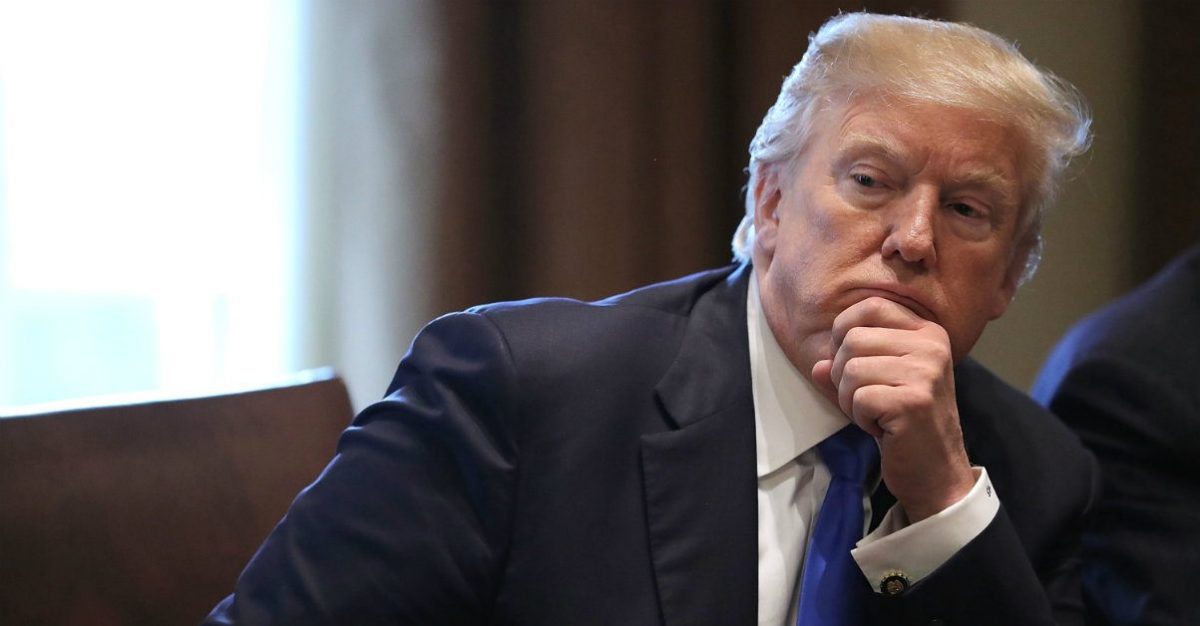 It's nothing new for big political moves to take place around the time of holiday, at a time when those involved don't want people to pay much attention. With the Fourth of July approaching, as well as other matters on the horizon, this could be a perfect time for President Donald Trump to grant a pardon to his attorney Michael Cohen, currently the subject of a federal criminal investigation, according to CNN legal analyst Ross Garber.
One could argue that if a POTUS were going to pardon his personal lawyer, the best time might be when there's a mid-week summer holiday, just before a pivotal Supreme Court nomination, well in advance of midterm elections, before that personal lawyer has flipped.

— Ross Garber (@rossgarber) July 2, 2018
Garber, who has represented a number of political figures who faced impeachment, noted that with a holiday coming up in the middle of the week, and plans for Trump to announce his Supreme Court nominee days later on July 9, this may be "the best time" for such a move. The reasoning is that if Trump grants a pardon over the holiday, any backlash will be limited as many Americans will be busy barbecuing and celebrating instead of paying attention to the news, and then the weekend will roll around days later. Then next Monday, when Trump announces his intended replacement for Justice Anthony Kennedy, that will give people and the press something else to obsess over.
If Trump does plan on pardoning Cohen, it would be better to do it sooner rather than later, Garber said. The closer it gets to November's mid-term elections, the worse it will look as people make their decisions as to which party's candidates to support. If Democrats take control of the House of Representatives, Trump would be in greater danger of impeachment, should there be grounds to do so.
Another reason, is that as far as we know, Cohen has not reached an agreement to cooperate with federal prosecutors just yet, although he stated in an interview with ABC's George Stephanopoulos that his family is his main priority, not his loyalty to Trump. Cohen also reportedly will be ending a joint defense agreement he had with Trump. This all means that he could end up throwing the president under the bus if it will help him in his legal battle.
Cohen would have far less incentive to do this if he's no longer facing possible criminal charges, which would be the case if Trump pardons him.
[Image via Chip Somodevilla/Getty Images]
Have a tip we should know? [email protected]