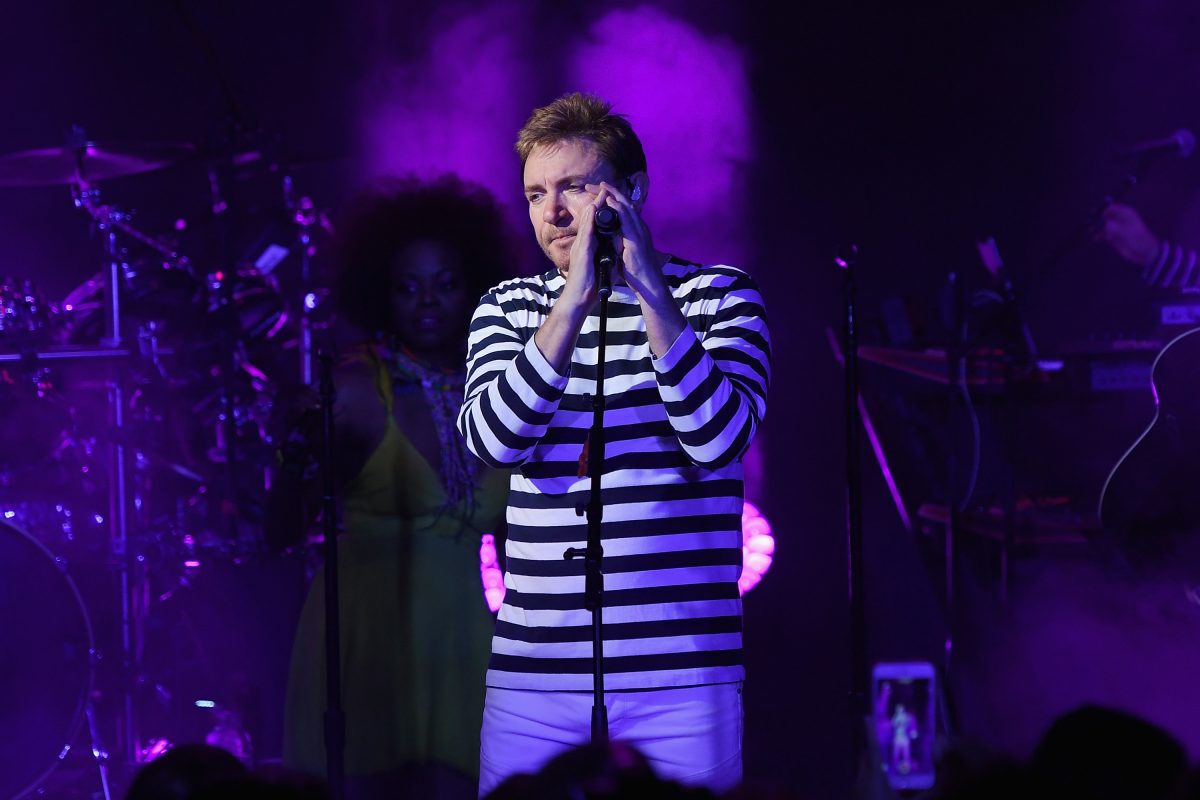 The lead singer of one-time powerhouse New Wave group Duran Duran has been accused of sexual assault.
Simon Le Bon, the 59-year-old "Girls on Film" singer and songwriter, allegedly grabbed a woman's genitals without her consent during a crowded in-store autograph signing at a Los Angeles record store in 1995.
According to the Detroit Free Press, the woman accusing Le Bon is not after money and doesn't plan on filing a lawsuit. She says she simply wants Le Bon to admit the error of his ways and take responsibility for the alleged assault. The woman, who is currently not being identified, issued a statement. She said:
I decided that time's up. I'm not holding this secret anymore. I want everyone to know what this man did to me…I hope he comes clean publicly. I hope he make amends to his wife and daughters…I hope his daughters live in a better world than the one he created — and mine does too. I hope none of them are grabbed by the p—- by a powerful man just because he can.
The woman accusing Le Bon is currently being represented by Michigan-based attorney Sarah Prescott, an employee-rights lawyer who also handles sexual misconduct cases. In comments to the Free Press, Prescott said that her client and Le Bon were close to discussing the issue together one-on-one, but that eventually Le Bon bailed on that idea.
Prescott noted, "We were within a hair's breath to do a sit-down with him. At first he was kind of, 'Yes, well, maybe later.' It was just not gonna happen. Her view was, 'Let's just let the sunlight in.'"
Prescott continued, noting conversations with Le Bon's own attorney, New York City-based Dave Berger. She said, "He never admitted anything, It was more of, 'I can come and tell you how sorry I am that this happens to women,' The stance was, 'There were a lot of drugs taken those days. He's not going to remember any particular lady or any particular moment.'"
Law&Crime reached out to both Prescott and Berger for comment, but no response was forthcoming at the time of publication.
In her comments to the Free Press, Prescott reiterated that her client was not interested in money and said a lawsuit would not be filed because the statute of limitations has already tolled.
Her client's statement ended with an offer on the table for Mr. Le Bon, "If he wants to make amends to me, I am open to it. But I am stopping the silence. #TimesUp."
[image via Dimitrios Kambouris/Getty Images for SiriusXM]
Follow Colin Kalmbacher on Twitter: @colinkalmbacher
Have a tip we should know? [email protected]