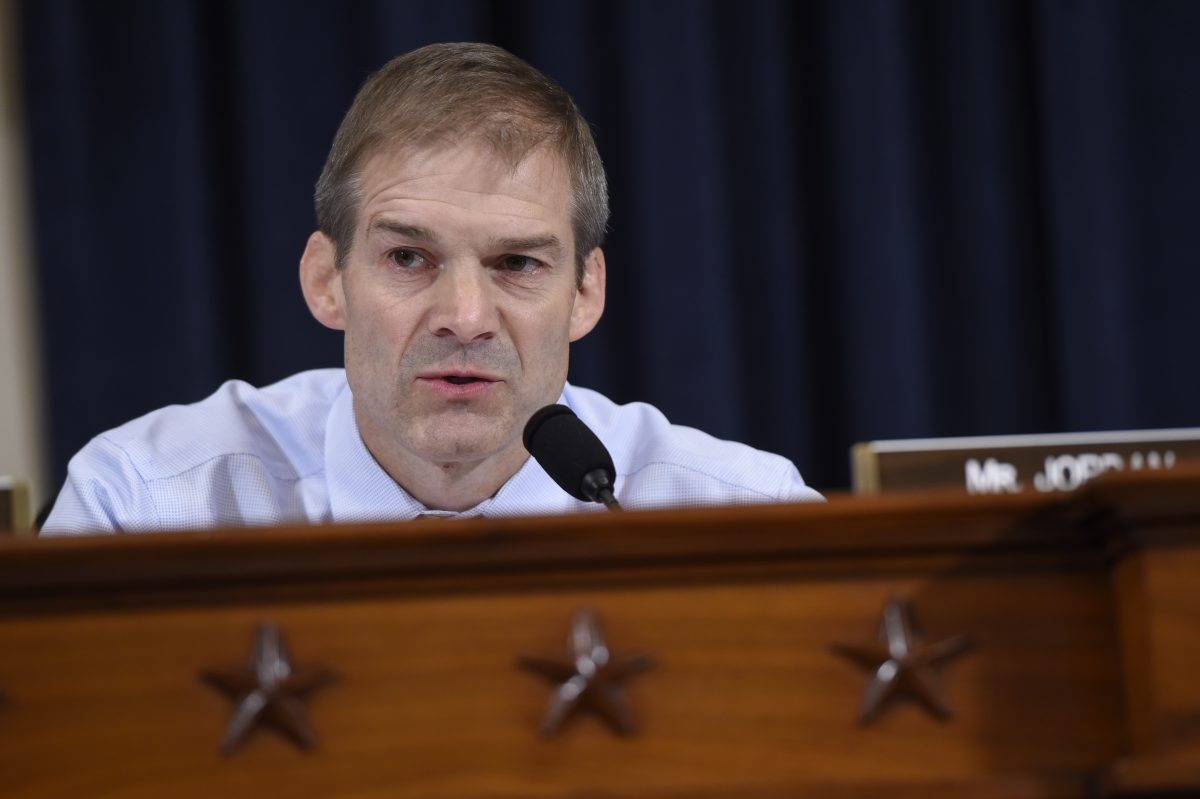 Representative Jim Jordan (R-OH) threatened to call the police on a former Ohio State wrestler who recently accused the congressman of being aware that student athletes were being sexually abused at the university while he was a wrestling coach there.
A Wednesday report by CNN cites a source from Jordan's office for the cop-calling claim. It is presently unclear what–if anything–came of the call. According to that report, Rep. Jordan believes that one of the former wrestlers has been "bullying him" and that he was being "vaguely threatened" due to the volume of emails received from one former wrestler in particular.
That man is Michael DiSabato, an alleged victim of the long-running molestation accusations at Ohio State.
Apparently, DiSabato had been emailing Jordan for months regarding the allegations but said the congressman didn't respond because he didn't want to "encourage the behavior."
DiSabato claimed that was ridiculous and that he simply reached out to Jordan because they are friends and because of Jordan's knowledge of the sexual abuse that occurred at Ohio State under Jordan's tenure. Speaking to CNN, DiSabato said:
Jim Jordan is a world-caliber athlete who is very aggressive in his actions…he's a bulldog, let's be honest. So for him to say he was being bullied by Mike DiSabato is somewhat laughable. I think Jim is in a position where he doesn't know what to say now.
In comments to NBC News, DiSabato said, "I considered Jim Jordan a friend. But at the end of the day, he is absolutely lying if he says he doesn't know what was going on." According to DiSabato, he reached out to Jordan prior to the media interest in the allegations, but Jordan was unresponsive. DiSabato says Jordan told him, "Please leave me out of it."
According to NBC, Jordan is accused of never acting on knowledge that Dr. Richard Strauss allegedly molested upwards of 2,000 members of Ohio State's wrestling team while serving as an assistant wrestling coach from 1986 to 1994. Jordan and his office have repeatedly denied the accusations. Ian Fury, Jordan's spokesperson said, "He has not been contacted by investigators about the matter but will assist them in any way they ask, because if what is alleged is true, the victims deserve a full investigation and justice."
According to the Columbus Dispatch, "However, lawyers hired by OSU to probe the allegations said Jordan was contacted — both by phone and email — to request an interview, but he never responded."
Still, Jordan has remained adamant. On Wednesday, he told reporters in Ohio:
We knew of no abuse, never heard of abuse. If we had, we would have reported it. If, in fact, there's problems, we want justice for the people who were victims, obviously, and as I said, we are happy to talk with the folks who are doing the investigation. But the things they said about me just were flat-out not true.
Law&Crime reached out to the U.S. Capitol Police for confirmation and additional information on this story, but no response was forthcoming at the time of publication.
[image via SAUL LOEB/AFP/Getty Images]
Follow Colin Kalmbacher on Twitter: @colinkalmbacher
Have a tip we should know? [email protected]