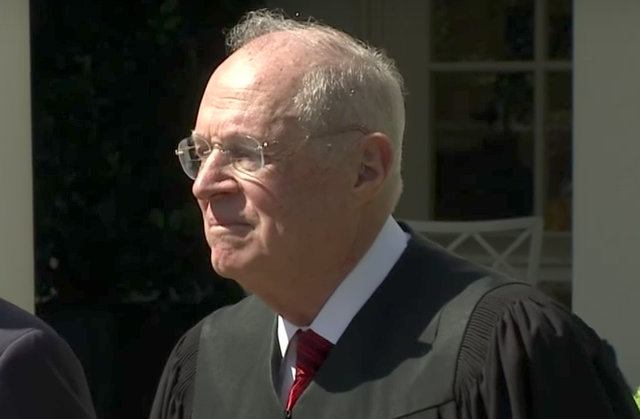 Rumors that Supreme Court Justice Anthony Kennedy will retire are nothing new, but a recent speech from a Republican Senator included a bold prediction of when it will happen and who could be next in line. At a speaking engagement in Las Vegas, Nevada's Dean Heller said Kennedy's exit will be sooner rather than later.
"I think Kennedy is going to retire around sometime early summer," Heller said during the question and answer period. "That being the case, Republicans are going to have an opportunity now to put another Supreme Court justice into place."
Heller's speech comes as he campaigns to hang on to his position. He is currently battling a primary challenge from Danny Tarkanian. If he makes it past that, he'll face Democratic Rep. Jackie Rosen this fall.
Listen to Heller's remarks here, with audio obtained by Politico:
Heller went on to say that while he doesn't know for sure who President Donald Trump would nominate as Kennedy's replacement, he does have a guess as to one person who stands a good chance.
"One person who is on that short list is Mike Lee from Utah," Heller predicted.
Lee has been one of Utah's Senators since 2011. He's never served as a judge, but he did clerk at the federal district and appellate levels, including a stint with the Third Circuit for current Supreme Court Justice Samuel Alito. Lee is also a former federal prosecutor. A conservative who just this week drew attention for introducing a religious freedom bill to the Senate, Lee could be a significant change from Kennedy, who is often regarded as a middle-of-the-road swing vote in controversial cases.
[Image via C-SPAN screengrab]
Have a tip we should know? [email protected]