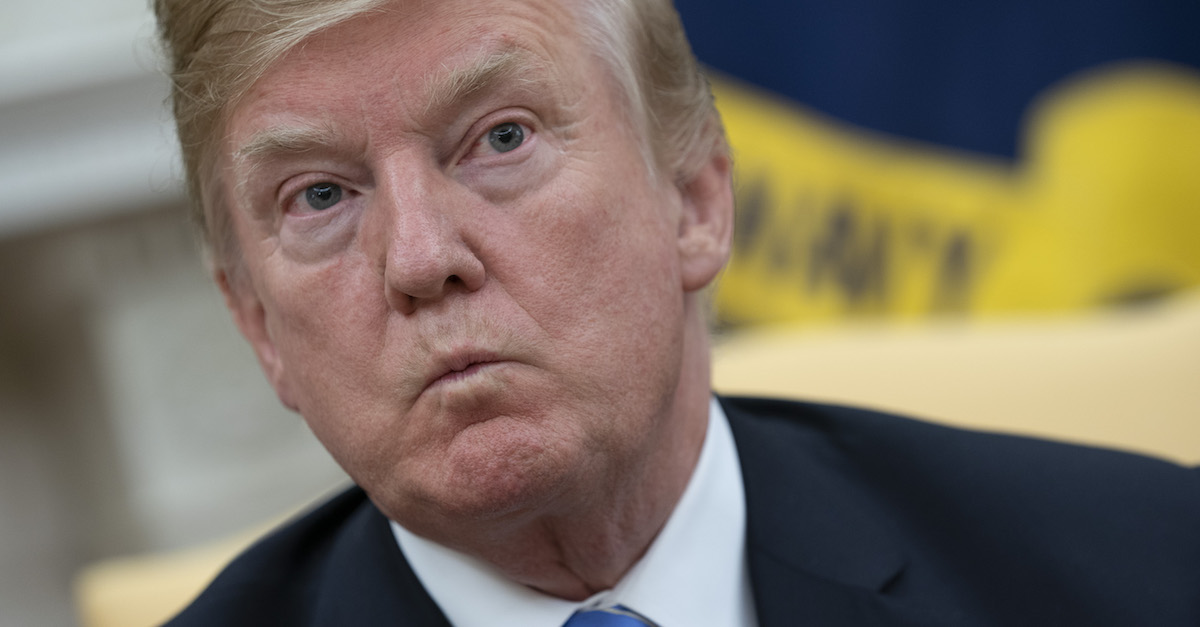 A lawyer who helped defend Citizens United in a lawsuit against the Federal Election Commission (FEC) that resulted in the court's holding that political spending is speech protected by the First Amendment has reportedly asked President Donald Trump not to appoint one of the named candidates who previously sided with the FEC in a three-judge panel in 2010.
According to the National Law Journal, Supreme Court litigator James Bopp Jr. with a history of fighting for the deregulation of campaign finances wrote a letter to Trump and Vice President Mike Pence asking him not to pick Brett Kavanaugh and to pick Amy Coney Barrett as the next Supreme Court Justice instead.
Bopp didn't specify what was discussed and didn't discuss any candidates by name, but information attributed to sources familiar the letter say Bopp is doing this for two reasons: First, because he didn't like how Kavanaugh ruled on campaign finances and, second, because liberals seem more concerned about Coney Barrett.
This makes sense because Coney Barrett would by all accounts be a popular choice among social conservatives, judging by the comments made about her by the president of Family Research Council, Tony Perkins.
"She is a conservative woman who has been successful, who has been a mother, been a professor, which represents a lot of conservative women out there. The Left hates that. It does not fit their model," he said.
President Trump, for his part, has said an announcement will be made on Monday, July 9.
Kavanaugh, 53, was appointed to the federal bench by George W. Bush, is considered a protégé of special prosecutor Kenneth Starr–and was a principal author of the Starr Report on President Bill Clinton. Most recently, reporter Robert Costa noted that opposition research material on Kavanaugh has already emerged in the form of a book excerpt.
In David Brock's book "Blinded by the Right," the judge is said to have inaudibly called Hillary Clinton a "bitch" and was recognized as a deputy of Starr's.
Citizens United v. Federal Election Commission is a case that comes up whenever there is opposition to Super PACs and big money in politics. President Trump has been credited before for unknowingly illustrating problems the Citizens United ruling poses while on stage at Republican debates.
According to Bloomberg, Trump called Super PACs a "totally phony deal" in 2015.
[Image via Chris Kleponis-Pool/Getty Images]
Have a tip we should know? [email protected]