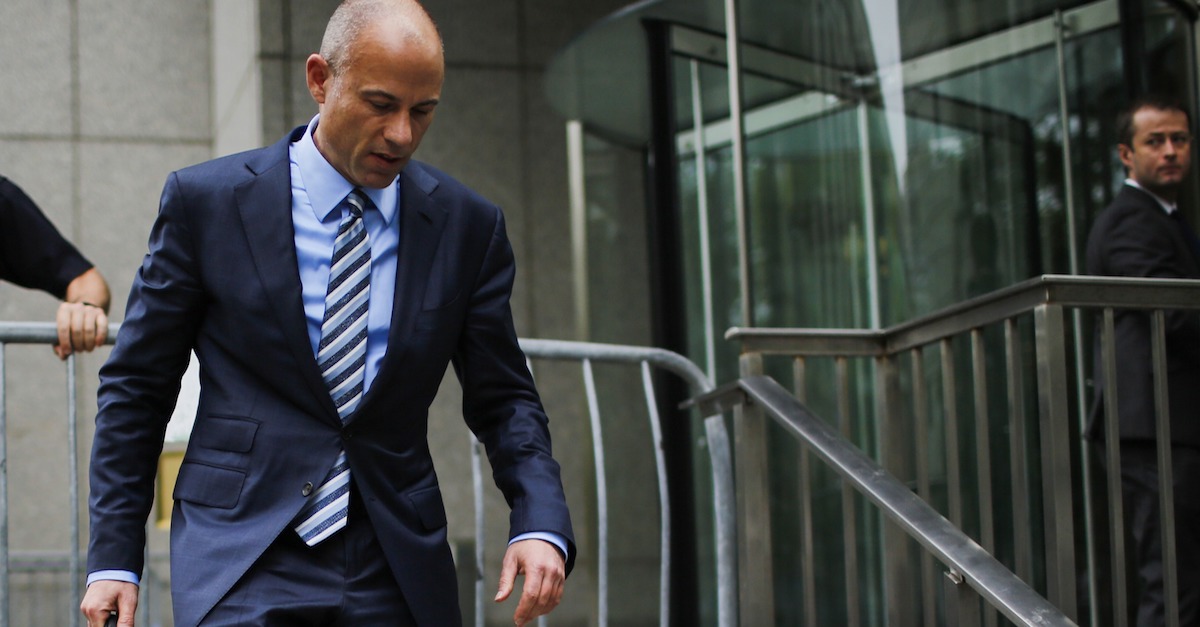 Stormy Daniels' attorney Michael Avenatti blamed Democrats as he mentioned Barack Obama's once upon a time Supreme Court pick Merrick Garland.
"Had the Dems done what they should have done with Judge Garland and fought like hell to ensure he was appointed, we would not be talking about replacing such an important 'swing' vote. Our values and principles will be lost unless we are led by street fighters. #FightClub #Basta" he tweeted.
It's not clear what Avenatti meant when he said more should have been done, but linking it to the need for street fighters seems to suggest that there wasn't enough public outcry over the Garland stonewall. It's also not immediately clear why Avenatti invoked Fight Club, since–as everyone knows–the first rule of it is that you do not talk about Fight Club.
Law&Crime reached out to Avenatti for further comment.
Garland, you may recall, was nominated but it went nowhere, as Republicans argued that the next president of the United States should select Antonin Scalia's replacement. President Donald Trump ran, in part, on the issue in 2016 and this culminated with his election to the presidency and the nomination of Neil Gorsuch to the Supreme Court.
It remains a contentious issue. Editorial boards from coast to coast, the New York Times to the Los Angeles Times, have used the word "stolen" to describe what was done with Garland's nomination. Others hope that Democrats will respond by doing the same thing to Trump's second Supreme Court pick as was done to Garland now that Anthony Kennedy has retired. MSNBC's Chris Matthews is one example. 
"I don't think the Democrats should allow even meetings to occur with Trump's nominee to fill this vacancy by Justice Kennedy," he said. "I think they have to fight eye for an eye for what happened in '16 where the Republicans, led by Mitch McConnell, refused to even consider or even meet with Merrick Garland."
[Image via Eduardo Munoz Alvarez/Getty Images]
Have a tip we should know? [email protected]