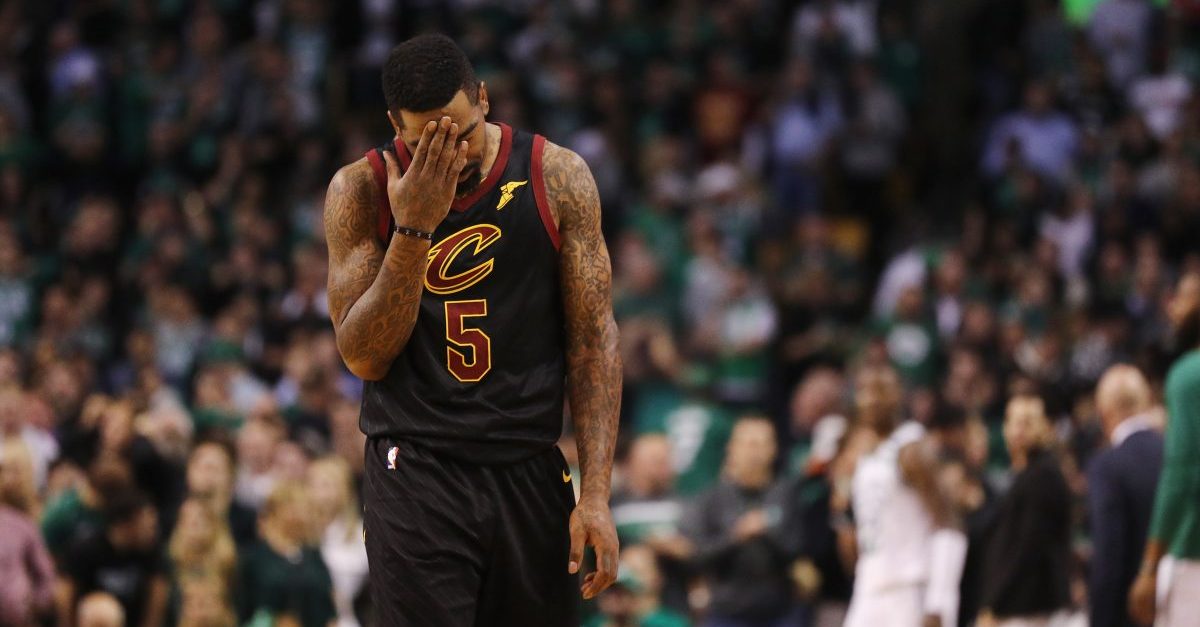 NBA player J.R. Smith is under investigation by the New York Police Department after a fan claims the Cleveland Cavaliers guard stole his cell phone and threw it into a construction site, TMZ reported.
Smith was reportedly outside Manhattan nightclub The Park early Sunday morning when police got a call about the alleged incident. Law enforcement sources told the gossip site that a man claimed he was trying to take a picture of Smith, who used to play for the New York Knicks. Smith allegedly said no, but when the man took a photo anyway, the player took matters–and the phone–into his own hands, allegedly launching the device into a nearby construction site, damaging it.
So far, police just want to have a chat with Smith about the alleged incident, and have not charged him with anything.
Smith last appeared in headlines during this year's NBA Finals. Towards the end of the fourth quarter in game 1 between the Cavaliers and the Golden State Warriors, Smith had the ball and dribbled away from the basket with the game tied, instead of trying to win the game. It was reported that in the crucial moment, he forgot what the score was; he has denied this. Smith's jersey from that game sold for more than $23,000, and LeBron James' reaction to the gaffe launched memes across the Twittersphere.
"We just left a rest stop! Why didn't you go then?" pic.twitter.com/ExXXogeocs

— David Steele (@David_C_Steele) June 1, 2018
Smith has gotten into plenty of trouble in the past. He served time in jail after he ran a stop sign and crashed into another vehicle, resulting in the death of his friend who was a passenger at the time. He has also been suspended from playing after alleged incidents involving fights and drugs.
[Image via Maddie Meyer/Getty Images]
Have a tip we should know? [email protected]