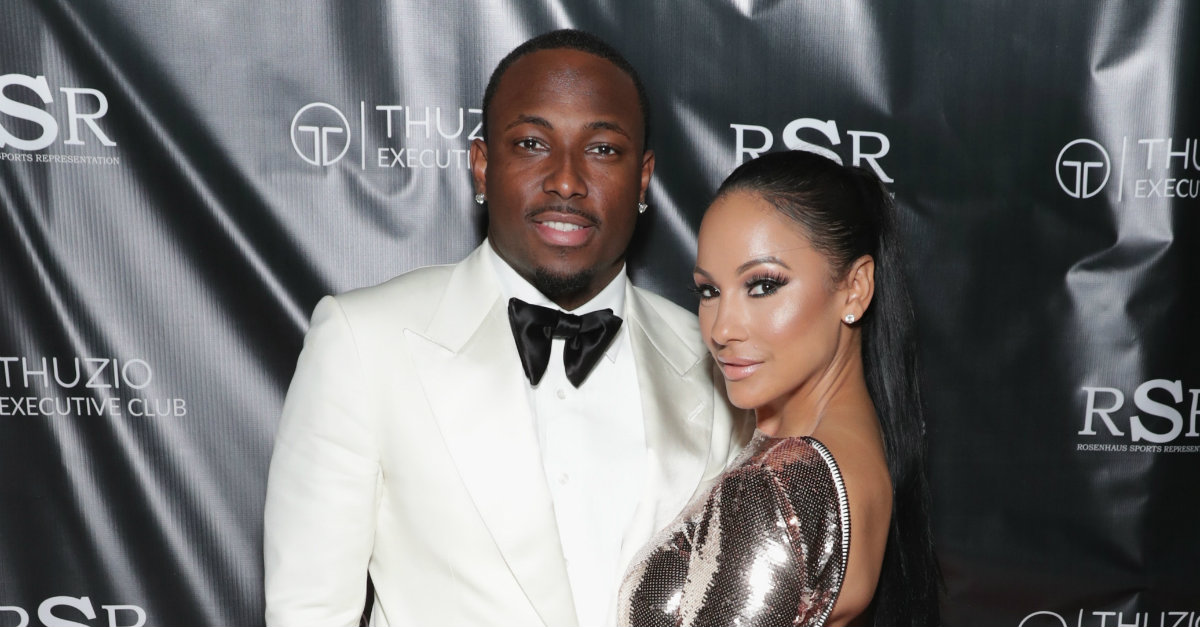 Delicia Cordon, the ex-girlfriend of Buffalo Bills running back LeSean McCoy, sued him Friday after she was beaten during a July 10 home invasion. The lawsuit never outright implicates him in the actual assault or break in, but the plaintiff argued he could have done more to protect her (h/t Deadspin).
This was a fraught on-and-off relationship, the complaint said. The couple seesawed back and forth between break ups and getting back to together (and even discussed the possibility of marriage). But according to her, her ex exhibited a lot of troubling behavior.
In the lawsuit, filed in Fulton County, Georgia, Cordon alleged that McCoy would beat his son and his dog.
"When Plaintiff questions McCoy about beating his son, he would yell and scream at Plaintiff for commenting on how he should raise his son," the complaint read.
Also a problem was co-defendant Tamarcus Jerod Porter. She claimed McCoy would invite him and other people to the home without permission, so much so that Porter had his own room.
This feud escalated to him filing an evication proceeding against her on McCoy's behalf. Then on early July 10, the same day at an eviction hearing, an assailant broke into the home while she was sleeping, held her at gunpoint, and pistol whipped her several times, the complaint said. The person also allegedly attacked another woman and stole jewelry.
Cordon blames McCoy and Porter for restricting her access to the home's security system and cameras. She argues this left her open to being attacked. Her ex even has yet to give her the name of his insurance company, though the $133,000 worth of jewelry was insured on her behalf.
McCoy's attorney Don Samuel told Law&Crime in an email that they are reviewing the complaint, and have no comment at this time.
No suspects have been named in the burglary.
[Image of McCoy and Cordon via Cindy Ord/Getty Images for Thuzio]
Have a tip we should know? [email protected]