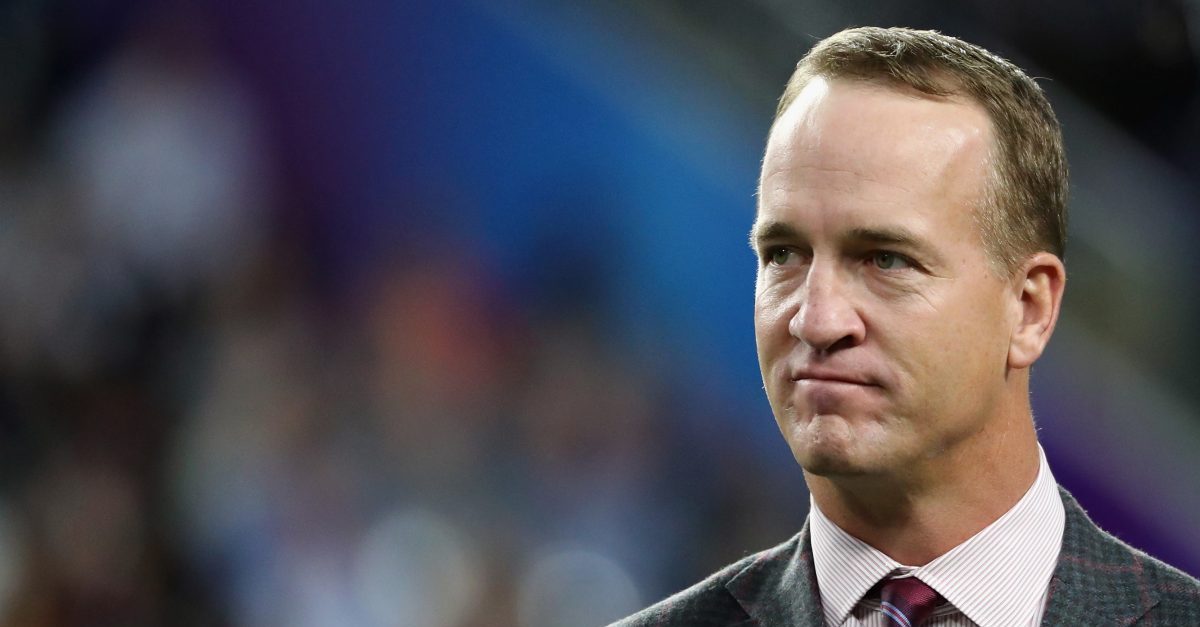 A defamation lawsuit brought by professional baseball players Ryan Zimmerman and Ryan Howard against the now-defunct Al Jazeera America took a surprising turn when the former cable network revealed that a source who confirmed elements of their story about performance-enhancing drugs was none other than one of the report's subjects, retired NFL superstar Peyton Manning. This comes from documents sent by Al Jazeera, according to The Hollywood Reporter.
The case centers on The Dark Side: Secrets of the Sports Dopers, a special that aired on Al Jazeera America in December 2015. It alleged that athletes including Zimmerman, Howard, and Manning received performance-enhancing drugs. Zimmerman, who plays for the Washington Nationals, and Howard, a retired former Philadelphia Philly, sued, claiming the report was false.
The complaint alleged that the reporting, done by Deborah Davies and Liam Collins, was based on one source who later recanted his story. That source was Charles David Sly, who was reportedly a pharmacist who claimed he worked for the Guyer Institute in Indianapolis and told Collins he gave players steroids. After the special aired, the Guyer Institute said Sly did not work for them, and before it aired Sly recorded a video where he took back what he said.
As evidence that Sly was not the only source behind the reporting, Al Jazeera revealed that Davies spoke with Manning's attorneys regarding a portion of the story that dealt with the former quarterback. According to a memo from Al Jazeera, Davies called the lawyers about Sly's claim that he trained at the Guyer Institute, where Manning and his wife received treatment. Sly had also said that the doctor gave Manning's wife Ashley drugs.
"Like growth hormone, all the time, everywhere, Florida. And it would never be under Peyton's name, it would always be under her name," Sly had reportedly said.
Al Jazeera said that when Davies contacted the Mannings' lawyers, they confirmed elements of the story, proving that they did not rely on Sly as the sole source of their reporting.
"The second, corroborating source for some of Sly's statements was the Mannings, who voluntarily communicated facts to Al Jazeera through their lawyers at Gibson Dunn & Crutcher."
As for Sly changing his story, the company said they believed that "Sly's recantation rang hollow."
Al Jazeera's claims are likely meant to show that they and the reporters believed that what they were reporting was true, and that they did not act with "actual malice," which is a legal term meaning knowledge that a statement was false or reckless disregard for whether it was true.
Manning himself had called the report a "total fabrication" when it aired, but then said he would not sue because he preferred to avoid the expense and and publicity.
The NFL, meanwhile, conducted an investigation of Manning, after which they cleared him of any wrongdoing because they did not find any credible evidence that he took any banned substances.
[Image via Elsa/Getty Images]
Have a tip we should know? [email protected]