In a rare interview from prison, former Jeffrey Epstein associate Ghislaine Maxwell shared a shocking — if widely speculated — claim: She believes Epstein was murdered.
Maxwell, who is serving a 20-year sentence for sex trafficking minors, recently sat down with UK broadcaster Talk TV to cast her doubts that Epstein died by suicide in his jail cell in 2019.
"No, he didn't. I don't believe he did," Maxwell said in the interview. "I believe that he was murdered. Well shocked, I wondered: How did it happen? Because as far as I was concerned, he was going to, I was sure he was going to appeal."
Law&Crime managing editor Adam Klasfeld said Maxwell is pursuing an appeal and has an interest undermining the system led to her convictions.
"One of the key focuses of her appeal will be to sow distrust about the system," Klasfeld explained in an extended interview on Law&Crime's Sidebar podcast. "If you listen to the full clip, she said that the victims should be upset with the prison officials who let that happen. She's made it about the press. She's made it about the failures of the prison system throughout."
"Even though it's a stunner of an interview, absolutely, it is very much in keeping with what we've heard from Maxwell for years," he continues. "She complains about the legal system, the media, the Bureau of Prisons."
Klasfeld also noted that Maxwell claimed to fear for her own safety in prison, making appeals for bonds that were "rejected multiple times." In one of those attempts, court filings included a photograph of her with a black eye.
"We still don't know where the alleged shiner came from," he said.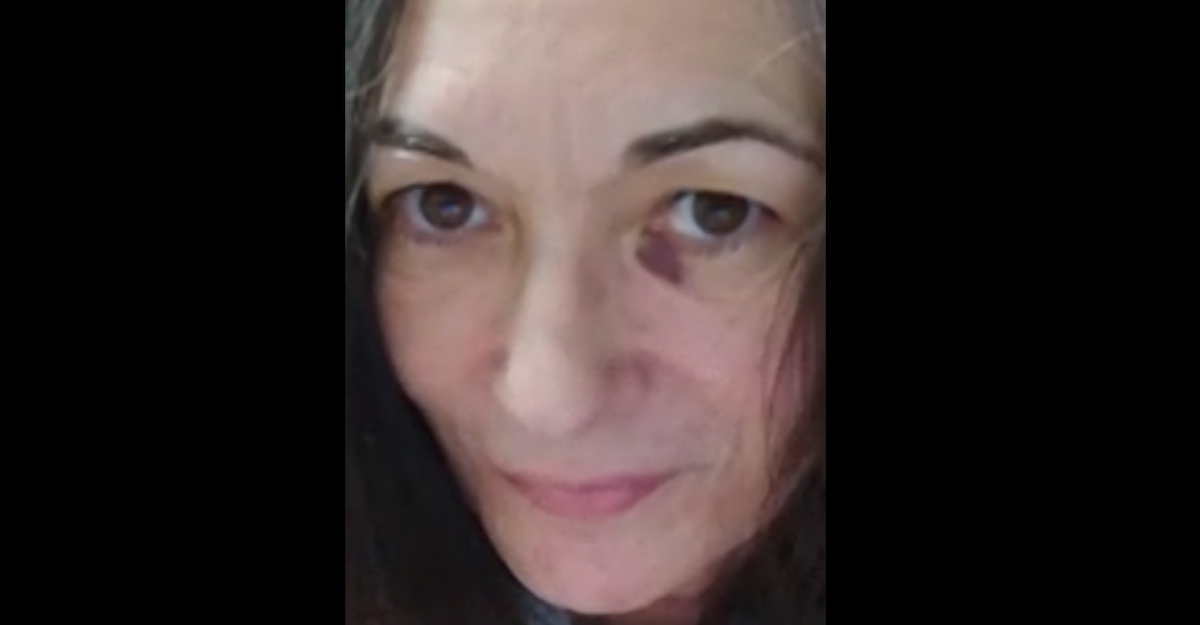 The themes run even deeper, back to 1991 when her father, late media tycoon Robert Maxwell, was found dead after falling from his yacht. It was ruled an accident, but Maxwell maintained that he was killed.
The interview also came out shortly after U.K. tabloids reported that Prince Andrew might try to wriggle out of his reported multi-million dollar settlement with his sexual abuse accuser.
"I point to the crumbling of the case that Virginia Giuffre filed against Alan Dershowitz," he explained, noting that Giuffre said she may have made a "mistake" in suing the retired Harvard professor. "It was seen by some folks as a blow to the credibility of not only one of the top Epstein accusers, but one of the top accusers against Ghislaine Maxwell. "She might figure that if she tries to raise some doubt about one of the most visible accusers in this saga, she could maybe enhance her position pending an appeal at a time when a lot of this is coming to a head."
With Andrew potentially seizing upon that development, Maxwell also alleged in the interview that a photograph of Prince Andrew and Giuffre, which features Maxwell herself smiling in the background, was doctored.
But Maxwell said the opposite in 2015.
"She said it 'looks real' — and that's a direct quote," Klasfeld recalled. "Well, something happened between 2015 and the previous weekend about that photograph now. Either she got more skeptical recently or she thinks that there's some good reason to cast doubt on the credibility of Virginia Giuffre, wants to help out her friend Prince Andrew and undermine the case against him right after a real setback for Virginia Giuffre."
Maxwell also isn't alone in her skepticism of how Epstein died. Epstein's legal team and family forensic pathologist have backed the theory that he was murdered, and even Miami Herald reporter Julie K. Brown, who wrote a book following her extensive reporting on the case, titled a chapter, "Jeffrey Epstein Didn't Kill Himself."
Can we expect more insight from Maxwell? According to Klasfeld, probably.
"Being the media-savvy former socialite that she is, I wouldn't be surprised if this wasn't the last."
Have a tip we should know? [email protected]