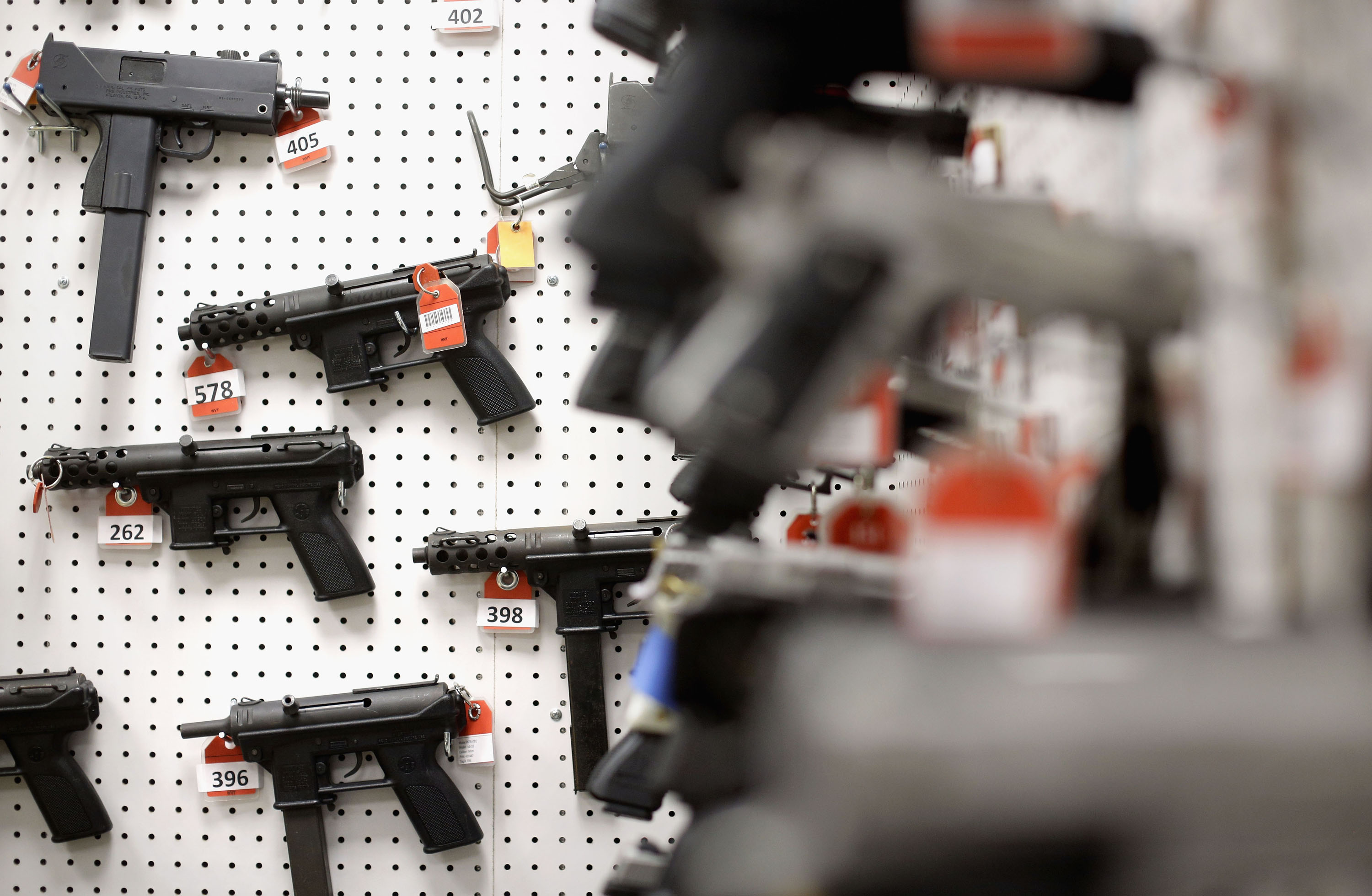 The Department of Justice (DOJ) announced Wednesday that a federally licensed firearms dealer in Atlanta was sentenced for making false entries in records required to be kept by federal law.
Dawn Anderson obtained a federal firearms dealer license in August 2013. Anderson's business operated under the name "Liquidation Outlet Center" (LOC).
According to the DOJ, "Anderson was required to maintain a record, in the form of a completed ATF Form 4473, that included the actual buyer's name, home address and date of birth." Form 4473's instructions read:
[A]ny person who transfers a firearm to any person he/she knows or has reasonable cause to believe is prohibited from receiving or possessing a firearm violates the law, even if the transferor/seller has complied with the federal background check requirements.
The DOJ's press release goes on to note that from June through December of 2016, Anderson made at least three sales of firearms to convicted felons who were prohibited from purchasing such weapons. These sales were effectuated by selling the guns to each felon's "female companion" in order to bypass the above regulation. Under the terminology employed by the DOJ, Anderson's unlawful firearms-selling schemes constituted "straw" purchases of weapons in violation of federal law.
U.S. Attorney for the Northern District of Georgia, Byung J. Pak, said:
This firearms dealer and her company made it possible for criminals to obtain dangerous weapons by allowing felons to buy firearms through straw purchasers. Federal firearms dealers who violate the law and endanger our communities by enabling straw purchasers to unlawfully obtain guns for criminals will be prosecuted, lose their federal firearms licenses, and businesses.
On May 15, 2017, agents with the Bureau of Alcohol, Tobacco, Firearms and Explosives (ATF) executed a search warrant against LOC's physical location at the Greenbriar Discount Mall in Atlanta.
During the raid, ATF agents seized 280 firearms and over 69,000 rounds of ammunition. Anderson later forfeited those weapons and bullets–forcing LOC to close as a result.
Anderson was sentenced to one year of probation and 40 hours of community service after pleading guilty to knowingly making false entries in federal records.
Special Agent in Charge Arthur Peralta, said, "This sentence should serve as notice to those individuals who choose to circumvent federal and local laws for personal gain."
[image via T.J. Kirkpatrick/Getty Images]
Follow Colin Kalmbacher on Twitter: @colinkalmbacher
Have a tip we should know? [email protected]