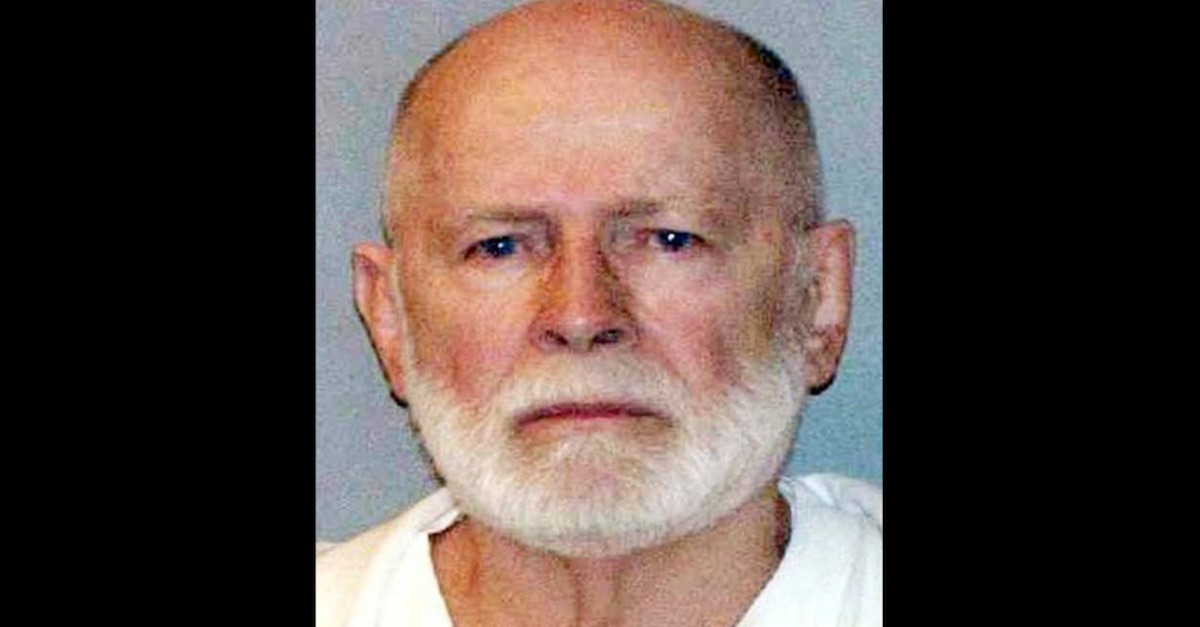 In the months before he was killed in prison, Boston mobster and FBI informant James "Whitey" Bulger was contacting members of Congress and other politicians, offering to help expose what he claimed was abuse and corruption in the FBI, according to his lawyer and a senior law enforcement official.
"He wanted to chronicle the underbelly of how the FBI operates," said Hank Brennan, Bulger's lawyer who last visited his client in prison six weeks ago.
"I am troubled that the Bureau of Prisons, knowing his background, would put him into the general population of a prison full of inmates serving long sentences," Brennan told the Law and Crime Network. "It would give bragging rights with no consequences for anyone serving a life sentence."
According to the Bureau of Prisons, Bulger was transferred to the federal prison in Hazelton, West Virginia on Monday. He was found dead in his cell less than 24 hours earlier on Tuesday morning. The Bureau of Prisons has not disclosed the cause of his death but TMZ reported Wednesday afternoon, citing a prison source, that Bulger was beaten to death by three inmates who also attempted to gouge his eyes out.
Bulger was convicted of participating in 11 murders during the years he was also working as a informant for the FBI. The FBI agent who handled Bulger for years, John Connolly, is serving a life sentence for his role in a murder plot.
"That's what happens when you become a Whitey Bulger," one Boston mafia figure told the Law and Crime Network. Another Boston organized crime figure said, "I'm going to throw a f***ing parade. The White Rat is dead. There is a God."
In a 2014 documentary Whitey: United States V. James J. Bulger, Bulger is heard talking on the phone to his then attorney J.W. Carney about how he paid off law enforcement:
Everybody I knew I took care of at Christmas time. Put money in envelopes for all of the different police. I had contacts on the state police, the Boston police, the ATF, also in the FBI. There were more people than John Connolly – but I'm not going to say who there were . I would never say anybody's name. But I took care of everybody.
Bulger's lawyer said his client had spent almost seven months in solitary confinement and was told last week he was being transferred to a prison medical facility. The prison in Hazleton does not have such a facility.
"Why was no effort made to protect him there?" asked his lawyer, Brennan.
The Bureau or Prison did not immediately respond to a request for comment.
[Image via mugshot]
Have a tip we should know? [email protected]