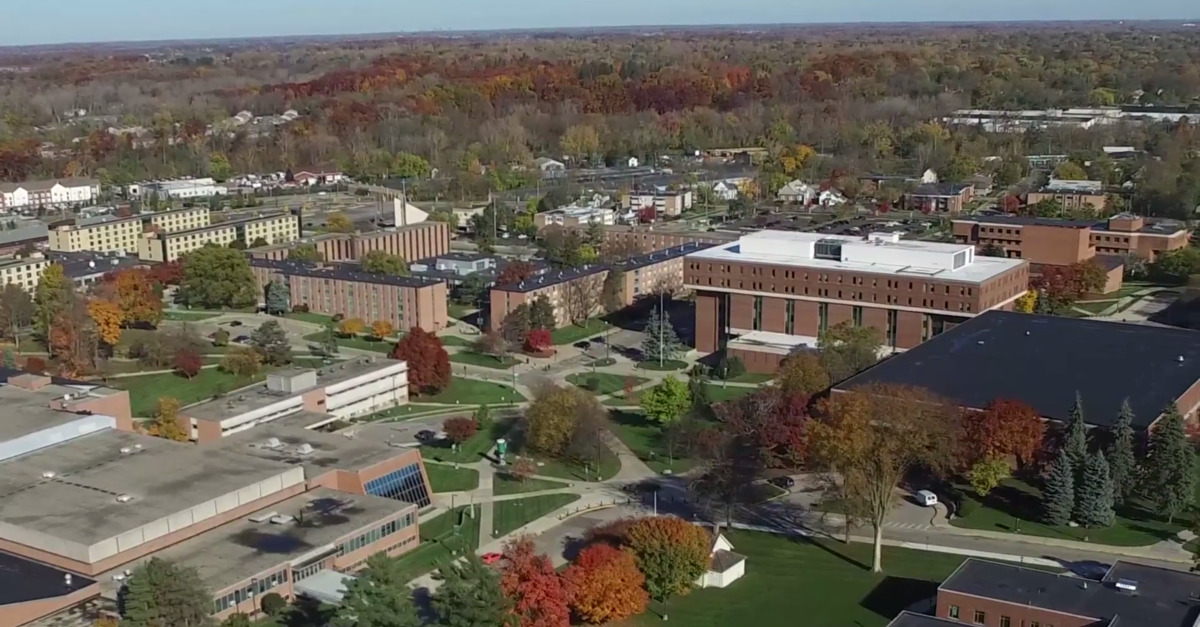 A university in Michigan is investigating after a black doll was found hanging from a shower rod inside of a campus dorm room.
According to MLive, the doll was discovered on Monday at Eastern Michigan University in Ypsilanti. The outlet notes that a resident adviser in Best Hall, a freshman dormitory, discovered the doll inside an ensuite bathroom shared by two students.
The incident was immediately turned over to and is currently being investigated by the EMU Police and the school's Office of Wellness and Community Standards. A guest of one of the suite mates allegedly told investigators that they had hanged the doll on the shower as a "prank," according to the Detroit Free Press.
A statement released by the university later appeared to confirm that the student intended the doll to be viewed as a prank and said that they did not have malicious or racist intentions. EMU spokesperson Geoff Larcom later confirmed to MLive that the person involved was an EMU student.
Prank or not, however, the university criticized the incident and the student responsible.
"Eastern Michigan takes this matter very seriously," the university's statement noted. "There is absolutely no place at Eastern for hateful and racist actions, regardless of their intent."
The school's police department and the university wellness office are continuing to investigate, according to the statement. Law&Crime reached out to both EMU police and the wellness office for comment on this article but no response was forthcoming at the time of publication.
University officials have promised that they "will take appropriate steps upon completion of the investigation."
Law&Crime also reached out to Larcom for additional comment and clarification on this article but no response was immediately available. This space will be updated if and when such a reply is received.
[image via screengrab/Eastern Michigan University/YouTube]
Have a tip we should know? [email protected]