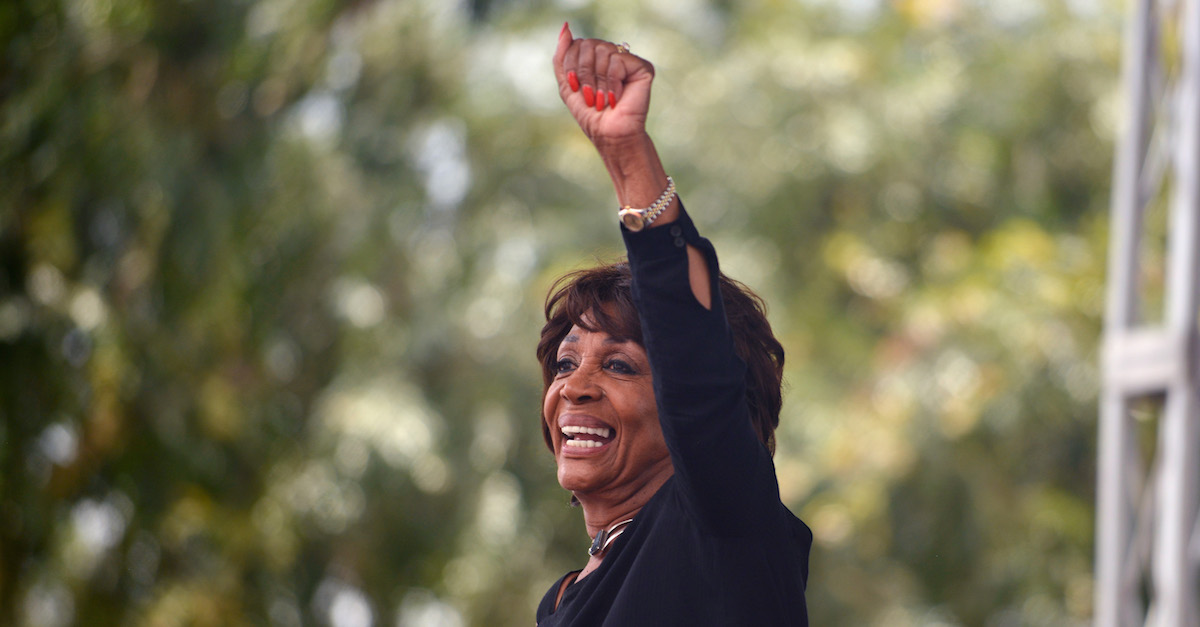 A lead prosecutor with the San Bernardino District Attorney's office is facing calls for his ouster after using vulgar and racially-bigoted language to refer to a member of Congress and the former first lady, among others.
According to the Orange County Register, Deputy District Attorney Michael Selyem wrote the following about Representative Maxine Waters:
Being a loud-mouthed c#nt in the ghetto you would think someone would have shot this bitch by now…
The comment was made on a post sharing the infamous video of Waters calling for the public to peacefully protest members of the Trump administration if they're ever seen out in public. This video was widely interpreted by many supporters of President Donald Trump (including the president himself) as a call to violence against White House employees.
Selyem was identified as an "apparently ardent supporter of President Donald Trump" in the story. A post reading "I love that all of you liberal f—–g p—–s are so filled with hate. Gonna be a long 8 years for you scumbags. choo choo trump" was cited to support this.
In another Facebook post, Selyem shared a doctored image of Michelle Obama holding a sign saying, "Trump grabbed my penis."
Yet another post featured an article from Breitbart. This post attempted to make political hay out of a famous pro-immigrant Budweiser commercial which aired during the Superbowl in 2017. In a comment left on said post, Selyem wrote:
I am all for white males immigrating here legally and starting a business. It is the terrorist assholes sneaking in here wanting to kill me an [sic] my family that I am opposed to.
It's unclear exactly who Selyem is referring to in the above comments because there is no known association between undocumented immigrants and terrorism in the United States. Another post shared by Selyem, however, offers some insight into the prosecutor's thinking. The post features an image of a man in a large hat and reads, "Mexican word of the day: Hide."
The offensive posts were first brought to the district attorney's office in late June by way of an internal complaint. Since then, Selyem has been the subject of an internal investigation, according to the Register.
District Attorney Mike Ramos said: "We have been made aware of the negative comments and they do not represent the views of the District Attorney's Office. Since this is a personnel matter I cannot comment any further."
[image via Chelsea Guglielmino/Getty Images]
Follow Colin Kalmbacher on Twitter: @colinkalmbacher
Have a tip we should know? [email protected]