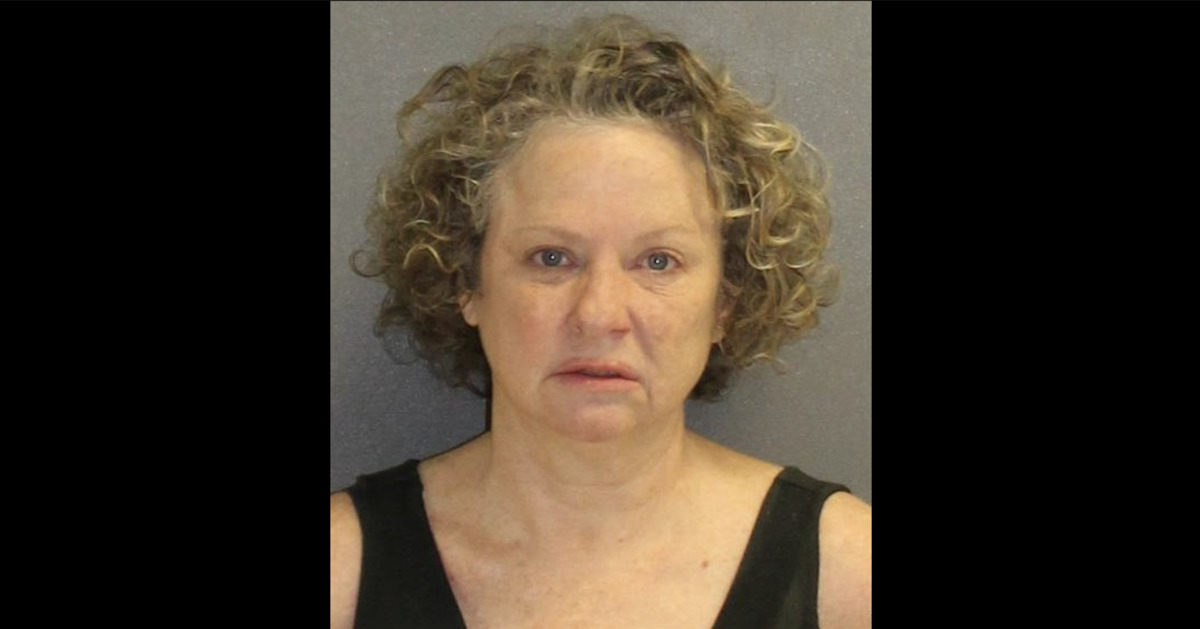 A white woman in Florida allegedly told a black sheriff's deputy that the Ku Klux Klan would be paying him a visit in order "to burn crosses" on his lawn after she was pulled over on suspicion of drunk driving late last week.
According to local ABC affiliate WFTV, 53-year-old Julie Edwards was seen driving her car in reverse–allegedly toward a residence–as officers with the Volusia County Sheriff's Office arrived to field a complaint that had been filed late on the night of February 7.
Police say that Edwards reeked of alcohol and that once she was out of her car, Edwards attempted to flee the scene. According to an arrest affidavit obtained by the radio station WNDB, the sheriff's deputy noticed Edwards using "slurred speech."
The deputy then allegedly noticed Edwards walking unsteadily on her feet and attempted to have her complete field sobriety tests–which she repeatedly refused. Finally, the deputy claims, Edwards declined a breathalyzer test and was placed in handcuffs. She then allegedly tried to flee the scene again.
According to the affidavit, Edwards threw herself on the ground and refused to get back on her feet–necessitating assistance from an additional law enforcement officer. She was then charged with DUI, refusal to submit to testing and resisting an officer without violence.
While in the process of filling out his paperwork, the sheriff's deputy in question said that Edwards told him the "Ku Klux Klan would be seeing him and burning crosses on his property." That deputy, who is black, also wrote that Edwards used a racial slur and favorably referenced America's history of slavery.
"[N-word]s should have never been let out of slavery," Edwards allegedly told the African-American sheriff's deputy.
After her alleged outburst, Edwards was also charged with threatening a law enforcement officer.
She was transported to Volusia County Jail on a $2,500 bond–which she has reportedly already posted. She faces thousands of dollars in fines and suspension of her driver's license if convicted on all counts.
[image via Volusia County Jail]
Have a tip we should know? [email protected]