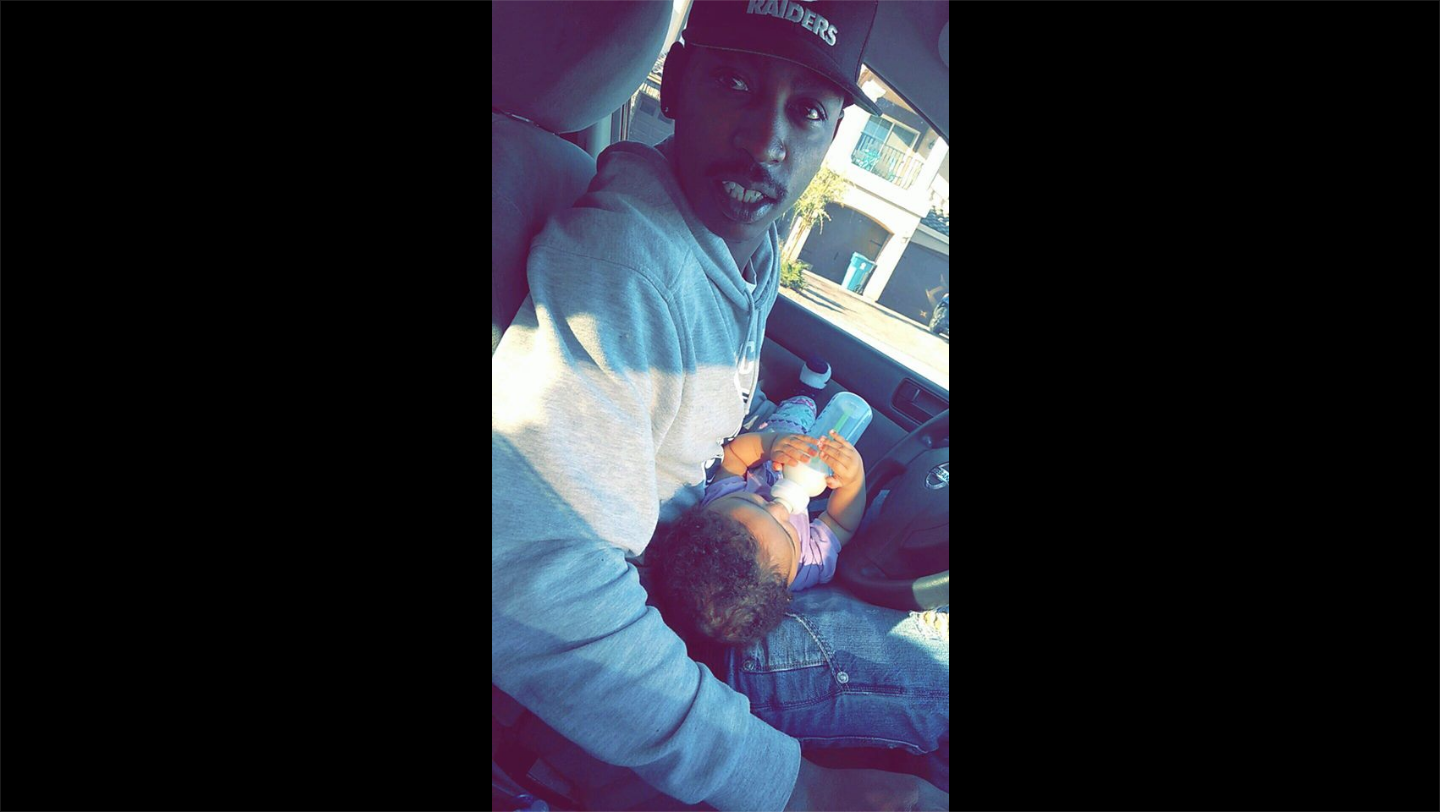 A white police officer alleged to have taken part in the killing of an unarmed black man was previously charged with a hate crime.
Diante Yarber, a 26-year-old father of three, was shot to death on April 5 after police in Barstow, California unloaded over 30 bullets into the car he was driving. An independent autopsy and report commissioned by Yarber's family showed he was hit at least 10 times by police gunfire–some in the back.
According to the Yarber family's attorney Lee Merritt, the Barstow Police Department has refused repeat requests for transparency and has yet to officially release the names of the officers involved, which he alleged is a violation of California law. Merritt did say, however, sources are telling him that one of the cops who took part in the shooting has been identified as Officer Jimmie Alfred Walker.
Walker was charged with a hate crime and battery in 2010, according to a Los Angeles Times report.
Walker allegedly assaulted a man and a woman in Hesperia, California. In the presence of San Bernardino sheriff's deputies responding to the disturbance call, Walker then allegedly directed a series of racial epithets against both of the alleged victims. Walker was then arrested, and released on $50,000 bail–but the hate crime charge ultimately didn't stick.
Law&Crime reached out to the Barstow Police Department for comment on this story and for confirmation of the officers involved in the Yarber shooting–including Officer Walker–but multiple phone calls and voicemails were not returned by the department's public information office.
Merritt recently spoke with Los Angeles' ABC affiliate KABC-TV about the Yarber case. He alleged the officers who initially approached and confronted Yarber did so by accosting the victim with racial slurs. Citing interviews with witnesses, Merritt said one of the officers shouted, "[Expletive], we're gonna kill you."
In comments to the Guardian, Merritt said, "They saw a car full of black people sitting in front of a Walmart, and they decided that was suspicious. They just began pouring bullets. It's irresponsible. It's dangerous. It's mind-boggling, the use of force.
[image via Brittany Chandler with permission]
Follow Colin Kalmbacher on Twitter: @colinkalmbacher
Have a tip we should know? [email protected]