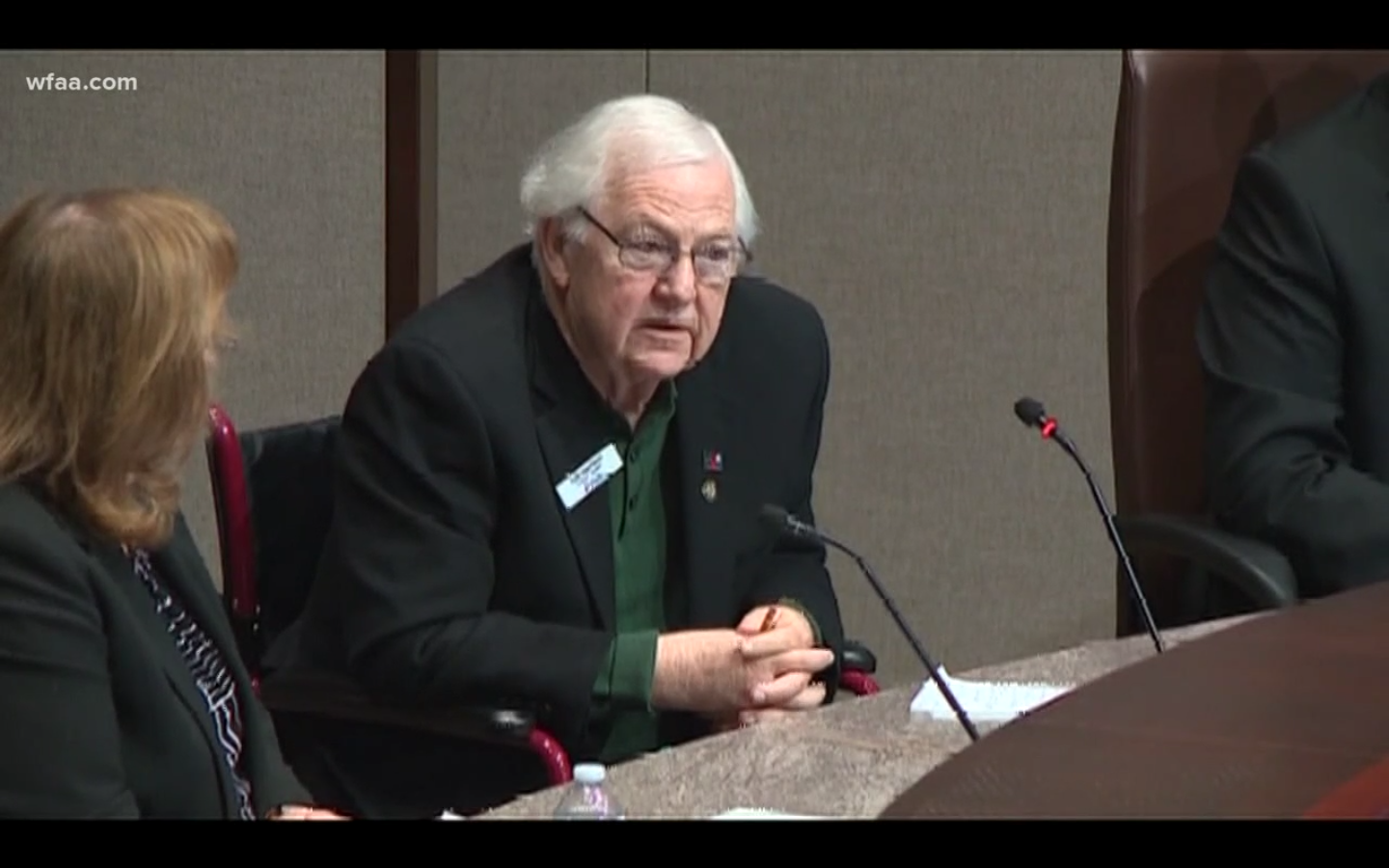 City councilman Tom Harrison was censured on Sunday night by a vote of seven to one, after a string of anti-Muslim social media posts that have ruptured the small Dallas suburb.
On February 13, Harrison shared a post from the Facebook page Joined Hands Across America For Trump which shows a female student wearing a hijab—or headscarf. The 30-second slideshow-like video is captioned, "Share if you think Trump should ban Islam in American schools."
That post was quickly flagged by a constituent who alerted Plano's mayor to the content. Upon being notified, Plano Mayor Harry LaRosiliere called for Harrison's immediate resignation, according to local ABC affiliate WFAA 8.
Harrison resisted that call to resign. In turn, Plano's City Council held an emergency session on Sunday night.
During the special session, various other posts by Harrison were scrutinized for their allegedly Islamophobic and racially bigoted content as well, WFAA noted.
One of those posts read, "In the 21st Century, All Slave Owners Are Muslims. Their Allies Are The Democrats." Another was headlined, "Hard Truth About Welfare Programs And The Black Community." Harrison also shared a picture of Confederate Army General Robert E. Lee captioned, "New Orleans may be taking his likeness down but we true southerners will honor him today."
Harrison released a statement after the furor erupted but before the special session in an attempt to apologize and mollify his detractors. That statement was dismissed as not enough by his colleagues on the council after, the additional posts were discovered. The special session was then convened.
That session was packed, as the crowd of nearly 400 North Texans turned the council chambers into a standing-room only venue.
The affair was dramatic enough. Cheers. Boos. Shouts of outrage and shouts of support.
As noted by the Dallas Observer, Harrison supporter Lynn Lin said the councilman should be forgiven, saying, "I believe nobody's perfect besides God. I'm a Christian, but I respect everybody's religion."
Oppositely, Plano resident Obaid Siddiqui harshly criticized Harrison while expressing empathy for his followers. He said, "The people don't want their representatives to spread hate…I don't blame people. I blame their politicians more. [They] perpetuate the hate, perpetuate the fear."
Plano Mayor Pro Tempore Rick Grady said, "This kind of intolerable behavior, this insensitivity, needs to cease. An honorable person would have removed himself immediately. … In other words, he would have fallen on his sword. … In this, I don't find an honorable person."
Then came Harrison's brief and only public statement. He said:
I want to assure the citizens of Plano I am not xenophobic, I am not a bigot, I am not a racist. I did put an apology out there, I did put a cautious note out there that says I'll be cautious from now on, but I will not resign. I will not comment about anything on the advice of my attorney, but I will not resign.
Harrison was elected to his position in 2015. He cast the sole vote against his own censure.
[image via screengrab WFAA 8]
Follow Colin Kalmbacher on Twitter: @colinkalmbacher
Have a tip we should know? [email protected]