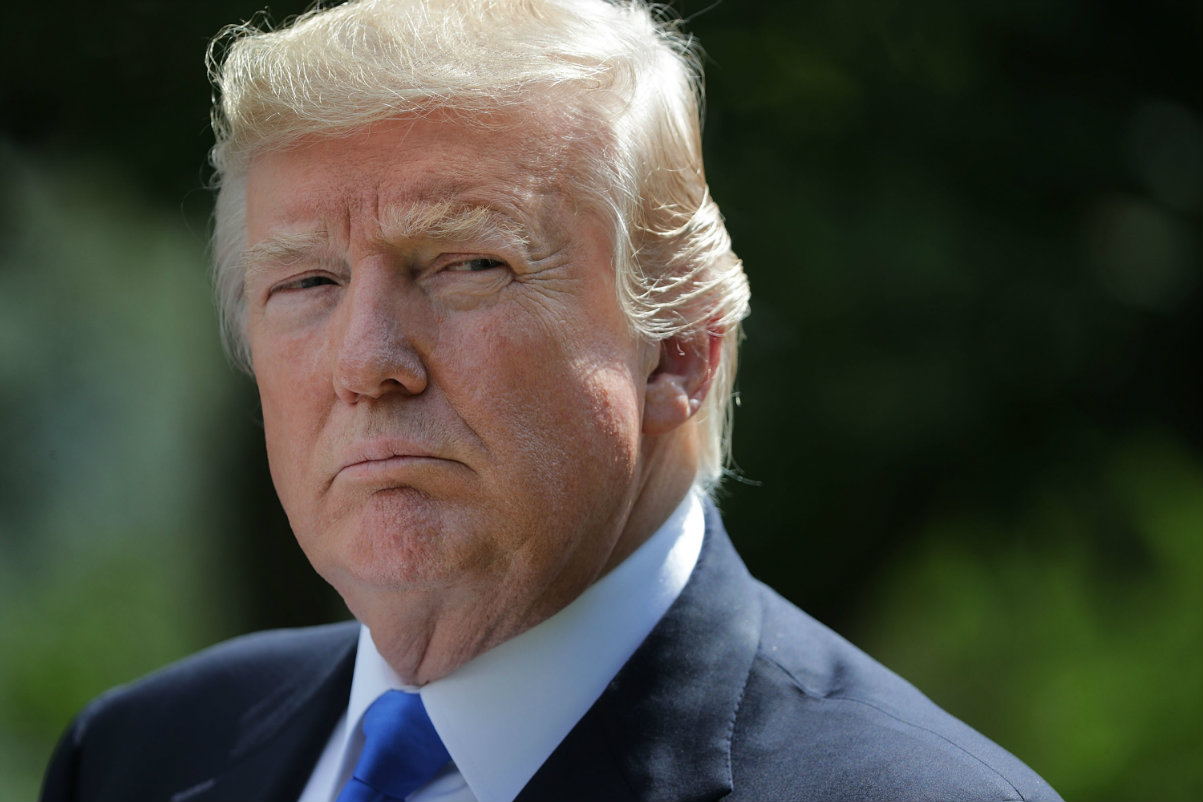 Two former federal employees claim Donald Trump routinely ripped up his papers, and they had to tape them up again in order to avoid the violation of the Presidential Records Act. Background sources confirmed the president's habit in a new POLITICO report.
Solomon Lartey, 54-year-old a former records management analyst, recalled one incident when Trump tore up a letter from Senate Minority Chuck Schumer.
"It was the craziest thing ever," he said. "He ripped papers into tiny pieces."
They're required by law to preserve presidential records, however. Him and his coworkers sorted through and fixed the shredded paper by using clear Scotch tape. Colleague Reginald Young, Jr., a 48-year-old former senior records management analyst, backed up Lartey's claim.
"We had to endure this under the Trump administration," Young said. "I'm looking at my director, and saying, 'Are you guys serious?' We're making more than $60,000 a year, we need to be doing far more important things than this. It felt like the lowest form of work you can take on without having to empty the trash cans."
Lartey said he never had to do this for any other president in his 30 years of working as a career government official. Young Jr., with two decades of government experience, said likewise.
The White House did not comment on this story, and they did not immediately respond to a Law&Crime query on Sunday afternoon.
Recordkeeping problems seems to be a relatively low-key, but recurring issue in the Trump administration. Most of the attention has been placed on the president's Twitter account. Last year, he deleted a misspelled tweet in support of Hurricane victims, and a watchdog group pointed out that this would've broken the law if it wasn't archived.
This is something else, however. Apparently the result of a habit. Sources described this as Trump's "filing system." According to people familiar with the matter, White House aides quickly realized they couldn't stop him from ripping up papers he had finished with. They cleaned it all up, so the president wouldn't be breaking the law. A source said the president tore up "anything that happened to be on his desk that he was done with." Ripped papers were moved from the Oval Office and private resident over to records management at the Old Executive Office Building, where Lartley worked.
Worked, as in past tense. He and Young have both been canned, were forced to sign resignation letters, and said they didn't know why they were pushed out. Lartey said his last day was March 23.
"I was stunned," he said. "I asked them, 'Why can't you all tell me something?' I had gotten comfortable. I was going to retire. I would never have thought I would have gotten fired."
Young was fired April 19. He managed to have his official status changed from "resigned" to "terminated." Both insisted they did not speak to POLITICO to spread embarrassing information about Trump, and were just talking about their strange job. They were originally approached by the outlet to discuss their sudden departures. Both said the taping-up process continued as recently as the spring.
[Image via Chip Somodevilla/Getty Images]
Have a tip we should know? [email protected]