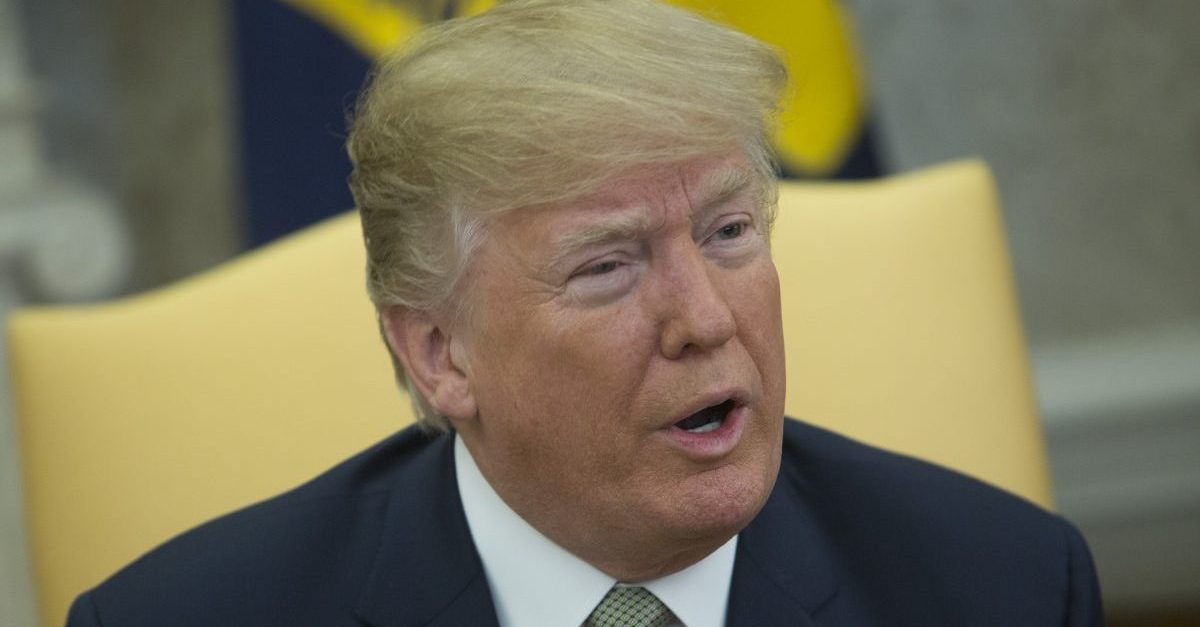 Early rumblings indicate that President Donald Trump may nominate D.C. Circuit Court of Appeals Judge Brett Kavanaugh to the U.S. Supreme Court. This comes from a source with direct knowledge of the matter, speaking with CNBC in a Thursday report. This person asked for anonymity because of the sensitive nature of the topic.
Trump told friends and some external advisers at the July 4 White House picnic that he made up his mind about who he will choose to replace Justice Anthony Kennedy, this individual said.
This source and another unidentified person said that the president had given strong indications that he prefers Kavanaugh over the rest. If that happens, this would be a safe choice to pull in undecided senators because of Kavanaugh's mixed opinions on topics like The Affordable Care Act and Roe v. Wade, they said. Nonetheless, these sources pointed out that Trump's mind could change, and he could tap the other front-runners: the Seventh Circuit's Judge Amy Coney Barrett, and Sixth Circuit's Judge Raymond Kethledge.
If Kavanaugh is tapped, expect the confirmation hearing to get pretty interesting. Social conservatives preferred Barrett because Kavanaugh seemed to take lukewarm stances in issues like abortion.
And there's also the claim that the D.C. judge once called then-First Lady Hillary Clinton the b-word.
Judge Brett Kavanaugh is at or near top of SCOTUS list, per several people close to President Trump. But oppo research for possible hearings already moving fast. Sources pt'ing to David Brock's book "Blinded by the Right." Kav alleged to have mouthed an expletive re HRC. Pg. 306. pic.twitter.com/k10MbCm4RR

— Robert Costa (@costareports) July 2, 2018
"When I saw one of Ken Starr's deputies, Brett Kavanaugh, who was sitting across from me, mouth the word "bitch" when the camera panned to Hillary, I excused myself and sat in the darkened pine-scented dining room alone, smoking," former right-wing (now liberal) political operative David Brock wrote in his memoir Blinded by the Right.
Kavanaugh played a leading role in drafting the Starr Report, which said that President Bill Clinton committed impeachable acts. As a judge, he argued that presidents should not have to deal with criminal investigations and civil lawsuits while in office, a subject quite germane to this administration.
We'll see how it goes on Monday, July, 9, when the official announcement is supposed to be made.
A White House official wouldn't give official confirmation of the report to CNBC. They only said that Trump has not yet told his team the decision, and they would not confirm nor deny the president's preferred candidate.
The New York Times previously reported that Trump preferred Kavanaugh, and this CNBC report reaffirms that preference.
[Image  via Chris Kleponis-Pool/Getty Images]
Have a tip we should know? [email protected]