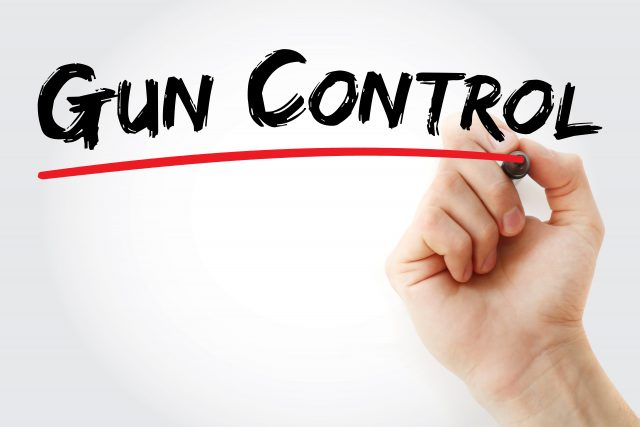 WASHINGTON (AP) — The Republican-led Senate is moving to block an Obama-era regulation that would prevent an estimated 75,000 people with mental disorders from being able to purchase a firearm.
The Obama administration sought to strengthen the federal background check system by including the names of Social Security beneficiaries with mental impairments who also need a third party to manage their benefits.
With a Republican ally in the White House, the GOP is moving aggressively on gun rights measures. The House earlier this month voted for the resolution blocking the rule. Senate approval on Tuesday would send the measure to President Donald Trump, who is expected to sign it.
Sen. Charles Grassley, R-Iowa, said the regulation unfairly stigmatizes the disabled and infringes on their constitutional right to bear arms. He said that the mental disorders covered through the regulation are filled with "vague characteristics that do not fit into the federal mentally defective standard" prohibiting someone from buying or owning a gun.
Grassley cited eating and sleep disorders as examples of illnesses that could allow a beneficiary to be reported to the background check system if they also need a third party to manage their benefits.
"If a specific individual is likely to be violent due to the nature of their mental illness, then the government should have to prove it," Grassley said.
The regulation was crafted as part of President Barack Obama's efforts to strengthen the background check system in the wake of the 2012 massacre of 20 young students and six staff at Sandy Hook Elementary School in Newtown, Connecticut. Adam Lanza, a 20-year-old man with a variety of impairments, including Asperger's syndrome and obsessive-compulsive disorder, shot and killed his mother at their home, then went to school where he killed the students, adults and himself.
Sen. Chris Murphy, D-Conn., said he didn't know how he could explain to his constituents that Congress was making it easier rather than harder for people with serious mental illness to have a gun.
"If you can't manage your own financial affairs, how can we expect that you're going to be a responsible steward of a dangerous, lethal firearm," Murphy said.
Sen. Ron Wyden, D-Ore., argued that anyone who thinks they're treated unfairly can appeal, and are likely to win if they're not a danger to themselves or others. But Grassley said federal law requires a formal hearing and judgment before depriving someone of owning a firearm due to mental illness.
"The Second Amendment, as a fundamental right, requires the government to carry the burden to show a person has a dangerous mental illness," Grassley said. "This regulation obviously and simply does not achieve that."
Gun rights groups such as the NRA are supporting the effort to repeal the Obama-era regulation. The American Civil Liberties Union has joined with the NRA in fighting the regulation, as has an independent federal agency charged with advising the president and Congress on government policy. The National Council on Disability said there is no nexus between the inability to manage money and the ability to safely possess and use a firearm.
This article was written by Kevin Freking, Associated Press.
[image via Shutterstock]
Have a tip we should know? [email protected]