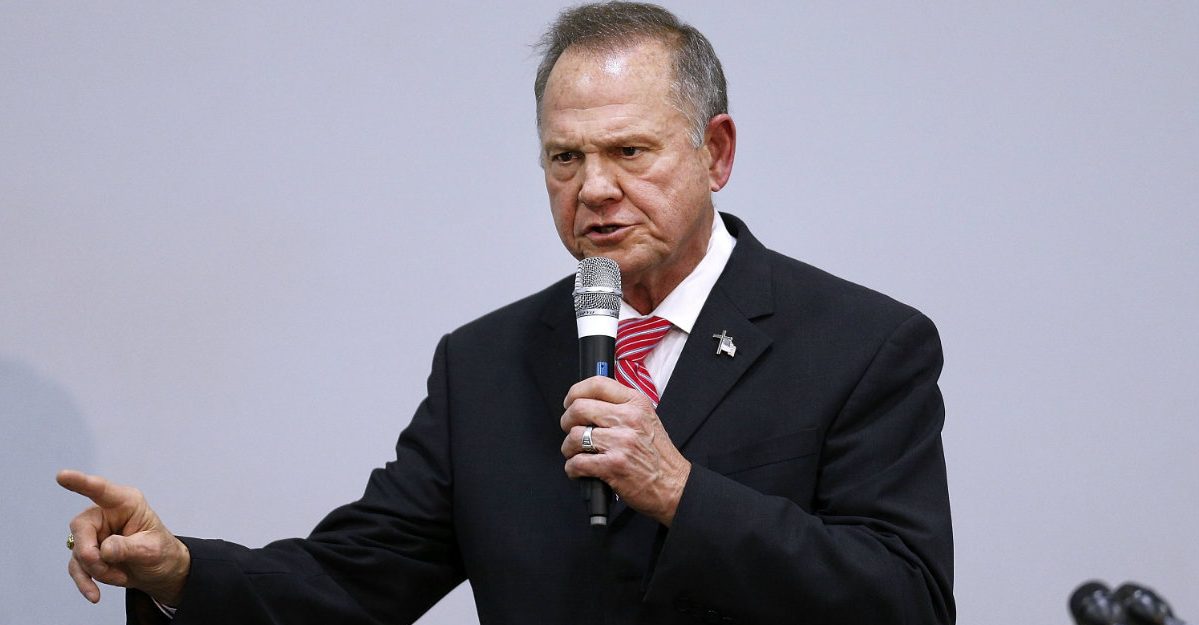 Former U.S. Senate candidate in Alabama Roy Moore announced a new lawsuit on Monday, claiming there was political conspiracy to take him down.
BREAKING- Judge Roy Moore files lawsuit claiming political conspiracy against him.

— Nick Valencia (@CNNValencia) April 30, 2018
Moore, the Republican nominee to fill in Jess Sessions' old Senate seat in Alabama, seemed to many like a sure-fire victor by virtue of being a GOP candidate in a red state. It wasn't to be. He lost in December to Democratic nominee Doug Jones amid multiple media reports that Moore preyed on teenage girls.
Moore's lawsuit was announced in a press conference.
"We intend to show Judge Roy Moore is innocent of these allegations," Moore's attorney, said according to CNN. The lawyer said the complaint included three women who made sexual misconduct claims against Moore.
Multiple women have accused Moore of preying on them as teenage girls. Four were revealed in a Washington Post article from last November. Leigh Corfman, now an adult, said Moore was 32 when he tried to start a sexual relationship with her — kissing her, removing her pants and shirt and groping her through her underwear. She was 14 at the time.
Corroborating witnesses told multiple outlets they were disturbed by Moore's interactions with teenage girls, and that this even got him banned from a mall.
On Monday, Moore's attorney singled out the timing in which the allegations were made.
Timing "very suspect," Moore attorney says. Also says Corfman made no effort to reach out to Roy Moore "in private setting."

— Paul Gattis (@paul_gattis) April 30, 2018
None of this changes the tone and approach of Moore's denials. He has long maintained the allegations against him were politically motivated, lashing out not just at Democrats, but at "establishment" Republicans, as well as media outlets that reported on the claims.
"These allegations are completely false and are a desperate political attack by the National Democrat Party and the Washington Post on this campaign," he told the Post in November.
In the new complaint, obtained by CNN, he said media outlets reported that nine women accused Moore of wrongdoing.
"In fact only three women alleged improper conduct," the complaint read.
Corfman and her lawyers are unlikely to accept this complaint meekly. She sued Moore for defamation in January. He countersued in April.
Note: Updated with information from the complaint.
[Screengrab via Jonathan Bachman/Getty Images]
Have a tip we should know? [email protected]