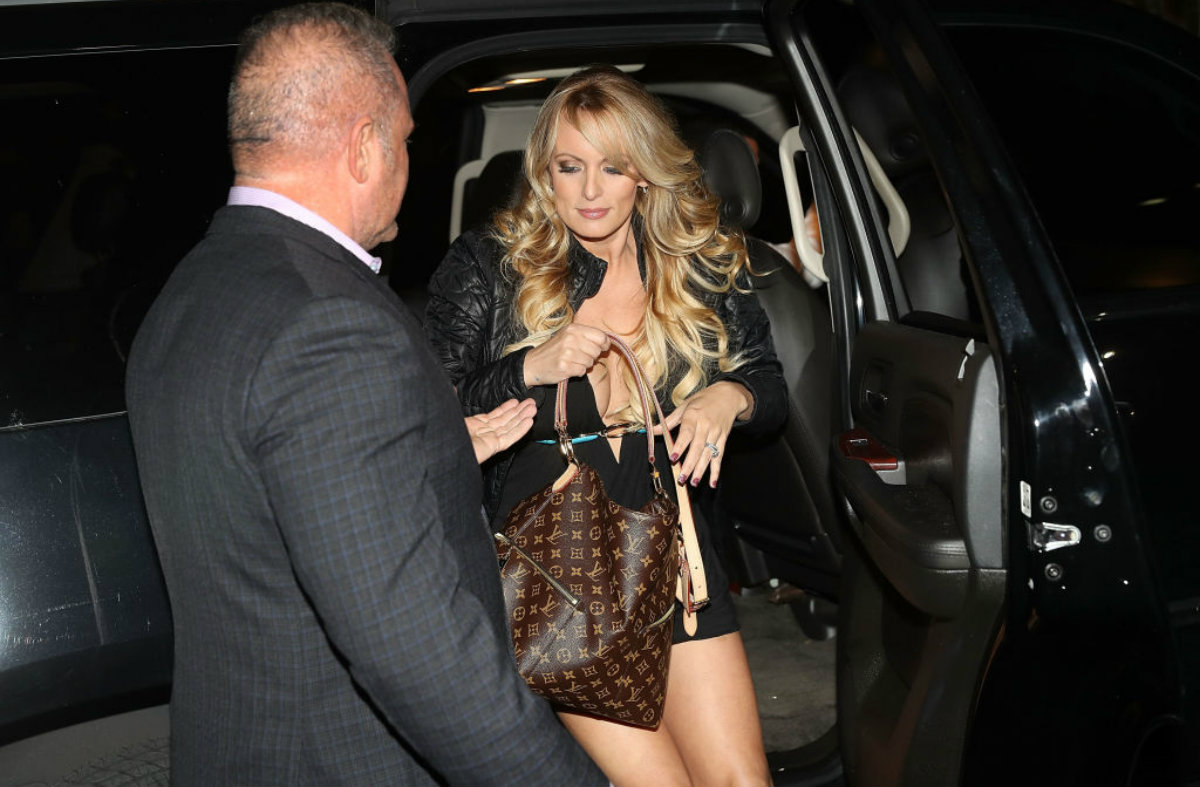 Donald Trump is being sued for not signing that non-disclosure agreement with Stormy Daniels (real name Stephanie Clifford) about their alleged 2006 affair, but hold up, he's not the only person under scrutiny for a lack of signature. Notary Erica Jackson didn't sign it although her name appeared in a stamp on the NDA. Now she's being investigated by the Texas secretary of state, according to The Dallas Morning News.
Here's the NDA, as provided in Clifford's lawsuit against Trump. It only shows the signatures of Clifford and Trump attorney Michael Cohen, who admittedly paid Clifford $130,000 as part of the agreement.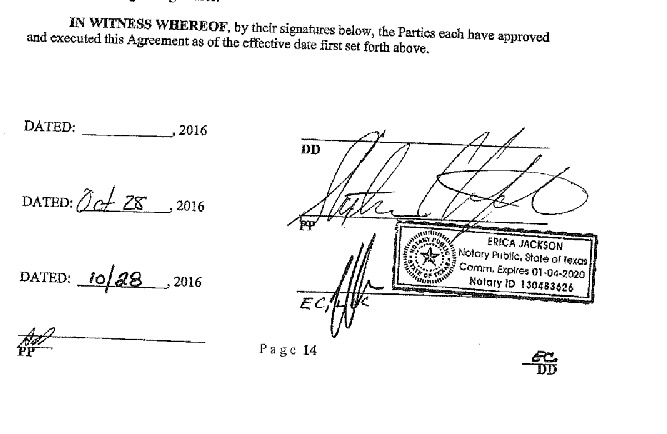 Texas requires that notaries stamp, sign and date documents, and give a certificate showing that they proved the identities of any signees. Jackson apparently only stamped it. The News obtained a letter dated Friday from a Texas Secretary of State employee to the notary. It said a "complaint alleges that you failed to complete a notarial certificate at the time you attached your notarial seal to a document."
Texas Secretary of State spokesman Sam Taylor told the outlet that in regard to the NDA, they were only investigating whether Jackson followed the rules.
The outlet said it could not reach her Monday for comment about the newly revealed complaint, but it said they actually talked to her Friday in a short discussion. She said she couldn't remember the Clifford NDA, and declined to comment.
Ted David, a notary and retired journalist for CNBC, told the outlet he complained to Texas officials after he saw the NDA.
I am a Notary Public in NY. If I notarized a document, took signatures of people who could not produce official, valid identification, and/or did not actually execute the document I'd be in serious trouble with the NY Dept of State. This @realDonaldTrump doc is very troublesome.

— Ted David (@teddavid) March 7, 2018
Daniels' attorney Michael Avenatti previously told the out that the lack of Jackson's signature wasn't important.
"The issue is the lack of the signature by Mr. Trump as required under Section 8.6 of the draft agreement, not any issue involving a notary," he said.
[Image via Joe Raedle/Getty Images]
Have a tip we should know? [email protected]