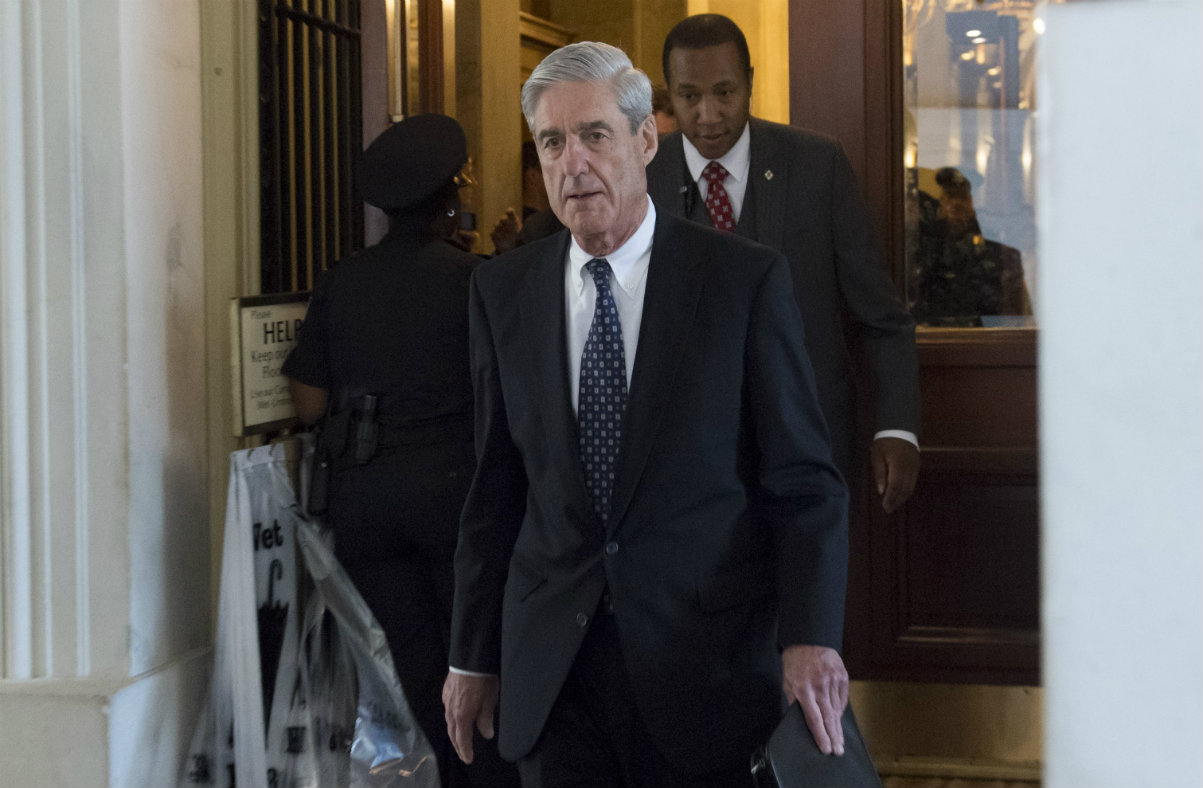 Here's something to keep an eye on in the Russian troll farm case: last month, one of the defendants, Concord Management, asked the court to review the grand jury's instructions to see if that might be used to support a motion to dismiss a charge of conspiracy to defraud the United States.
It's no surprise that prosecutors led by Special Counsel Robert Mueller want to stop that.
In a new court filing issued Friday, Mueller cited U.S. Supreme Court case law and argued that the defense failed to give a "particularized need" or "compelling necessity" as to why they should be able to review the instructions. Second:
…Concord Management's central premise — that Count One is defective for failing to allege a heightened standard of "willfulness" — is contrary to precedent in this Circuit, which holds that the mens rea of substantive crimes does not carry over to charges of conspiracy to defraud the United States.
Back in mid-May, Concord's attorneys wanted to verify that Mueller didn't include a "knowingly and willingly" instruction to the jury in the charge of conspiracy to defraud the U.S., referred to as "Count One" above and below.
"[V]iolations of the relevant federal campaign laws and foreign agent registration requirements administered by the DOJ and the FEC require the defendant to have acted 'willfully,' a word that does not appear anywhere in Count One of the Indictment," they wrote. "This sleight-of-hand does not relieve the Special Counsel from the requirement that the indictment contain all of the elements of the offense charged."
They argued that the absence of "willfully" from the indictment served as a "particularized need" to obtain relief: the court should review the instructions to see if these support a motion to dismiss.
Concord is one of three Russian companies indicted in February for allegedly interfering in the 2016 presidential election.
[Image via SAUL LOEB/AFP/Getty Images]
Have a tip we should know? [email protected]