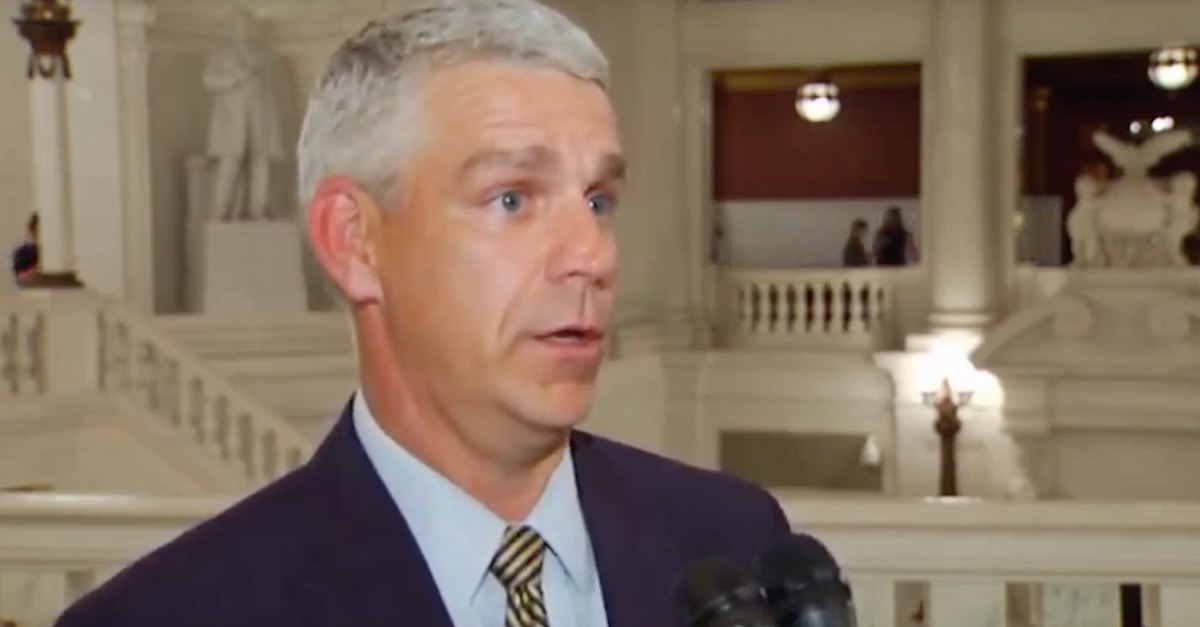 Republican Pennsylvania state Rep. Brian Ellis, 49, has resigned from his post after it was alleged that he sexually assaulted an unconscious woman four years ago.
Ellis stepped down on Monday, after a woman filed a complaint against him with Republican lawmakers, NBC News reported. Republicans called for Ellis' resignation in January.
Ellis said that he believed resigning was in his and his family's best interest, but he vehemently denied the allegations. The Philadelphia Inquirer reported that Ellis' attorneys from Myers, Brier & Kelly LLP called the accusations a "self-serving repackaging of the 2015 allegations [that] are just plain false" and a plot to "generate sensational press coverage."
"It is with immense gratitude to the sacrifices made by my family, the support of my constituents, and the friendship of my colleagues that I have concluded that it is in the best interest of my family, the residents of the 11th House district, and my own health that I resign from the General Assembly," Ellis said. "By this letter, I hereby officially tender my resignation as the state representative for the 11th House district, effective immediately."
Ellis' accuser claimed the she recalled being out "casually drinking" only to black out and wake up the morning after "in pain, injured and naked."
"I have scant memories of the next 10 hours, and was in a state of blackout," the woman told the Inquirer. "I woke up in pain, injured and naked, the next morning in the bed of Rep. Brian Ellis."
She said that she felt as if she had been "hit by a car or sustained a serious injury to my head, given [her] state of disorientation." She said that she confronted Ellis and he replied "We had sex." The woman has not been identified but reportedly works for the Pennsylvania government.
She accused Ellis of rape. The woman said that before the alleged incident she and Ellis "socialized" at work-related events not more than 12 times. Butler County will have to hold a special election; the primary happens in May.
[Image via YouTube screengrab]
Have a tip we should know? [email protected]