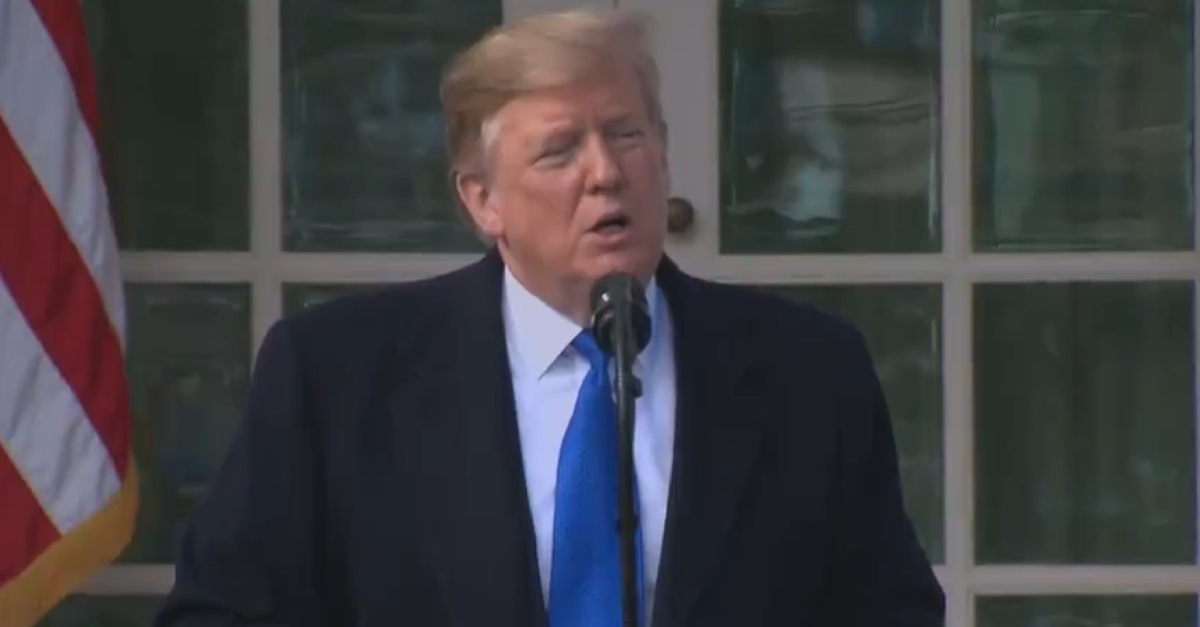 President Donald Trump likes to talk, but legal experts say that habit will damage his attempt to build a wall along the U.S.-Mexico border. Here a take from Joyce Alene, a law professor at the University of Alabama and a former U.S. Attorney for the Northern District of Alabama during the Obama administration:
Trump, questioned by @PeterAlexander, concedes there's no national emergency to justify building his wall. "I didn't need to do this." "I just want to do it faster." A gift to all the lawyers preparing to sue him.

— Joyce Alene (@JoyceWhiteVance) February 15, 2019
Trump announced a national emergency on Friday, so he can obtain the necessary federal funding to build his wall without congressional approval. He said, however, that he didn't really need to do it, he just felt it would speed up the process.
"I got almost $1.4 billion when I wasn't supposed to get one dollar," he said in a press conference. "Well, I got $1.4 billion, but I'm not happy with it…I didn't need to do this, but I'd rather do it much faster."
Legal experts perked up their ears. They suggested that the statement will bolster claims of people who oppose the national emergency in court. Here's George Conway, a conservative critic of the president, and husband of  Trump adviser Kellyanne Conway.
This quote should be the first sentence of the first paragraph of every complaint filed this afternoon. https://t.co/ClHQhpTaEe

— George Conway (@gtconway3d) February 15, 2019
Omar C. Jadwat, director of the American Civil Liberties Union's Immigrant's Rights Project, asked to the president to "keep talking." The ACLU has been known to get pretty litigious with the current administration.
Indeed, Trump said at the press conference that he expected to get sued over this and lose in the lower courts, but added that he might get a "fair shake" in the Supreme Court.
[Screengrab via POLITICO]
Have a tip we should know? [email protected]