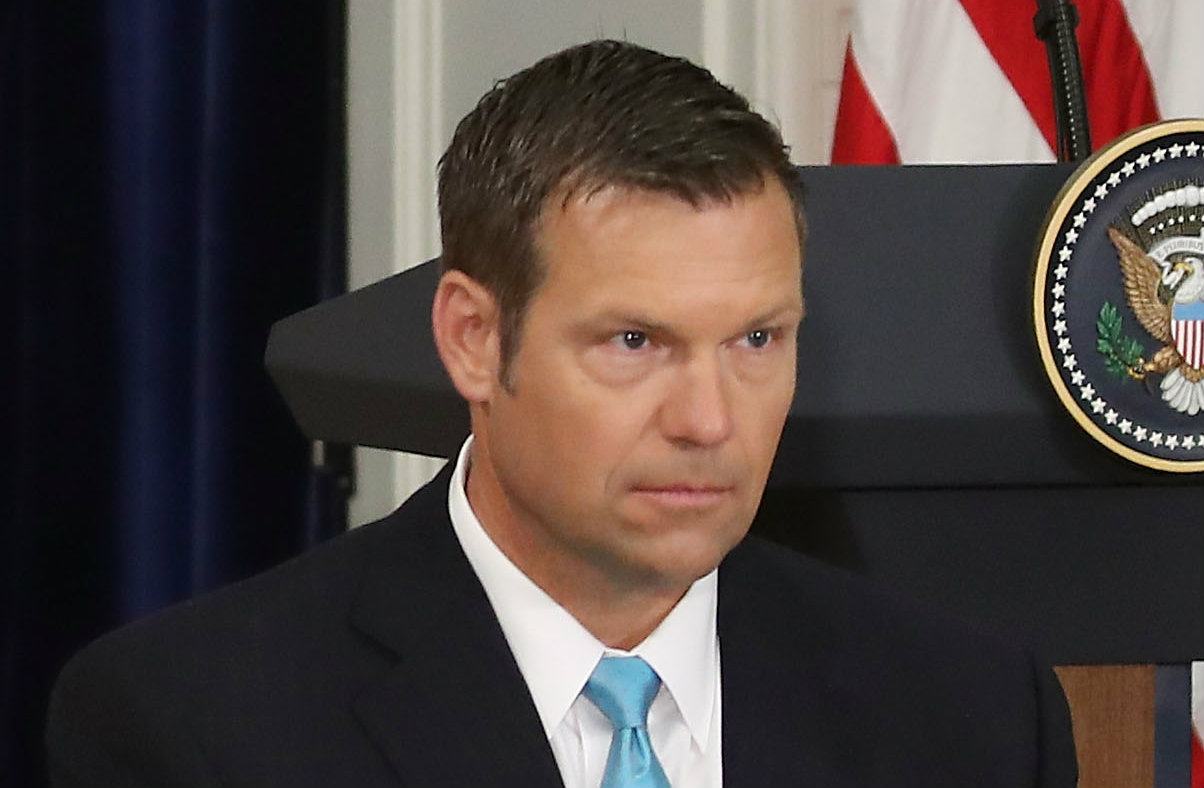 Wednesday was pretty bad for Kansas Secretary of State Kris Kobach. A federal judge found the voting registration hardliner to be in contempt of court for snubbing a court order to fully register voters who signed up with the DMV. Now he has to pay legal fees to the plaintiff's represented in part by the American Civil Liberties Union.
Breaking news: A federal judge found Kansas Secretary of State Kris Kobach (R) in contempt of court, saying he failed to fully follow a 2016court order to make sure voters were fully registered. He is ordered to pay attorney's fees to the ACLU.

— Sam Levine (@srl) April 18, 2018
You can read the full court order here. In 2016, plaintiffs successfully won an preliminary injunction against the "Kansas Documentary Proof of Citizenship" law, which, as you can tell from the title, required proof of citizenship. The court order told Kobach to register federal voters who signed up via the DMV, and whose applications were stalled or cancelled only because they did not provide proof of citizenship.
Wednesday's new ruling lashed Kobach for not taking responsibility for violating the court's order, and for blaming his failure to comply on county officials and his staff. For now, however, the judge won't be handing out "coercive sanctions."
Plaintiffs have until April 30 to submit an application for the attorneys fees. The lawsuit Fish v. Kobach is still pending.
The Kansas Secretary of State is a hardliner on voting registration. A Republican, he has long sounded alarms about widespread (but unconfirmed) accounts of voter fraud. President Donald Trump tapped him to help Vice President Mike Pence lead a commission into determining the scope of voter fraud in the country. The now-defunct commission sank amid lawsuits, and had trouble collecting information because states were legally barred from sharing certain data.
[Image via Mark Wilson and Getty Images]
Have a tip we should know? [email protected]