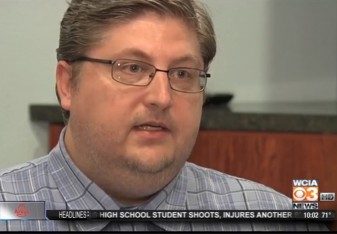 An Illinois man hired an attorney after he says his decision to refuse to watch a workplace training video led to two-day suspension without pay.
David Hall told WCIA News 3 it all started when his employer, the Social Security Administration, required all employees to watch a video about LGBT inclusion.  Hall says he refused to watch the video, citing his religious beliefs, but his bosses cited him for insubordination and eventually suspended him for two-days without pay.  He says his formal request for a religious accommodation was also denied.
In an interview with the news station, Hall explained that he works in the IT department and does not deal with recipients of social security benefits directly.  Despite his job duties, he says his bosses still asked him to view the video and wanted him to sign a piece of paper acknowledging that he watched the video.  He refused.
"They wanted me to certify that I had completed the training," Hall told the reporter. "I'm not going to certify sin.  I'm not going to certify an abomination."
He also does not view the video as a"training" video, rather he sees it more as the government pushing an agenda upon him.
"I would argue that it's not a training video," says Hall, "It's promoting an agenda and a lifestyle that I simply don't agree with."
A spokesperson for the Social Security Administration released a statement on the matter to the news station.  It reads:
"In support of an inclusive work environment, as well as exemplary customer service, the Social Security Administration recently announced a diversity and inclusion training on the Lesbian, Gay, Bisexual and Transgender (LGBT) Community to our employees. This mandatory video training reminds our employees of their responsibility, as representatives of the agency, to provide the highest levels of service to our customers. The training includes a brief session on tips for increasing cultural awareness in a diverse and inclusive environment. We are unable to comment on specific personnel matters."
Hall said he expects to be fired over the incident, but he is still hopeful it does not come down to that.  Nonetheless, he has hired an attorney, Jason Craddock, to represent him going forward.  Craddock has a history of involvement in these types of matters, previously representing a bed and breakfast that refused to host the wedding ceremony of a same-sex couple back in 2011.
[image via screengrab]
Have a tip we should know? [email protected]